That Time We Got Married [Wedding Photos Part 1]
I understand why people get nervous on their wedding day. It's kind of a big deal, committing your life to another person on what is probably the most logistically complicated day of your life. But on May 31st, I wasn't nervous- I was excited. I couldn't wait to walk down that aisle, kiss the man of my dreams, and become Mrs. Thomson. I'm sure it helped that I had a wonderful team of wedding coordinators, a very chill family, and friends willing to pitch in whenever needed. But I think the reason I wasn't nervous was because I knew I was marrying the man God was calling me to be with.
I wore my sister in law's jewelry for my "something borrowed". The dress was the 6th one I tried on.
For my something old, my mother in law gave me a garter that had a piece of her wedding dress and my mom's graduation cap number sewn onto it, with a lucky penny sewn inside. It was such a sweet gift!
Christina, one of my bridesmaids, did my make up. That girls make up bag is basically the size of Sephora.
We tied the knot at Battery Park Christian Church on the North side of Richmond. My amazingly talented maid of honor drew the chalkboard sign up there!
Two of our very good friends flew up from Dallas to be the ushers for our wedding. Eric walked my grandmother down the aisle and she found him absolutely charming! My little nephew Jack was the most adorable ring bearer. His 1st birthday was the week after the wedding and we weren't entirely sure he would make it down the aisle, but he eventually did! (And let's be honest, it doesn't get any cuter than a baby in a tie.)
No tears yet. I thought for sure we'd both be crying, but somehow we held things together.
My sister in law sang "How Beautiful" by Twila Paris which was perfect. She's so talented and we were honored to have her sing on our special day!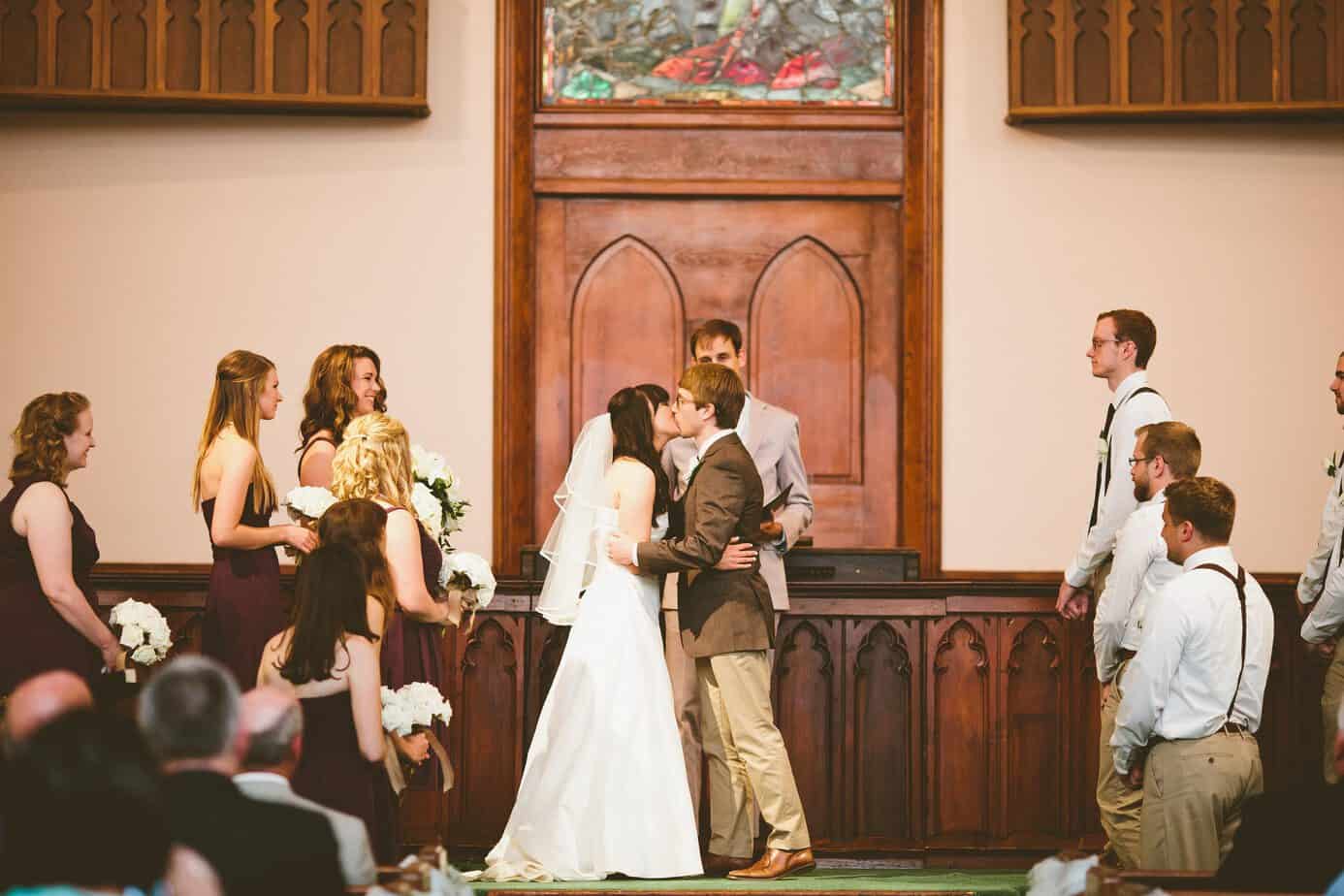 I had assumed the ceremony would feel like a blur but I remember a surprising amount of details. Erik, (the pastor of our church) had done our pre-marital counseling and the message he gave was very specific to the things we had discussed there. I loved how personal the ceremony felt. The biggest distraction during the ceremony was my bouquet. It weighed about 10 lbs and since it was one of those "cascading" bouquets, I had to keep it upright. Lesson learned ladies: pump a lot of iron if you're planning on having a bouquet like that. *Phew* I was happy when I got to hand it over to my maid of honor.
I couldn't stop smiling the whole day. My cheeks probably got quite the workout.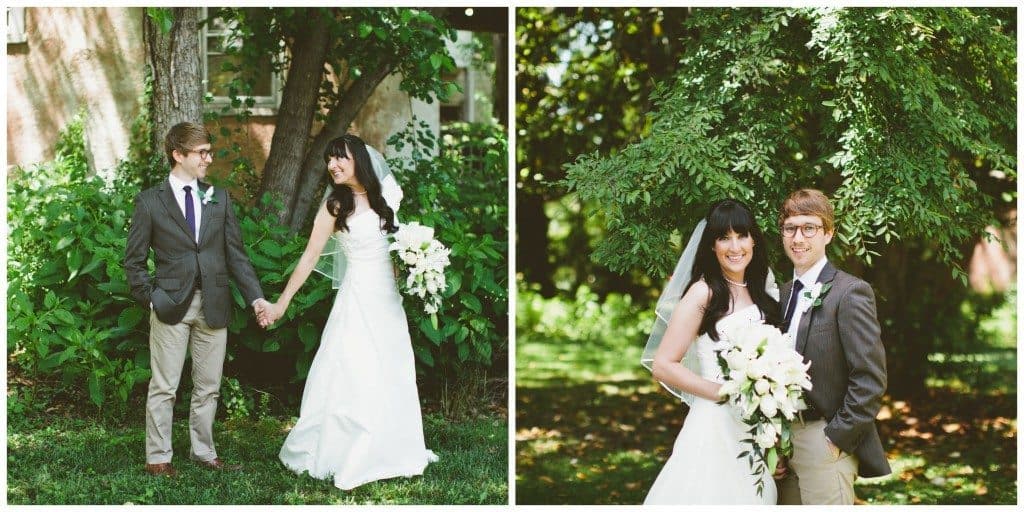 We were blessed with a gorgeous day that wasn't too hot, which was awesome. It made outdoor pictures much easier!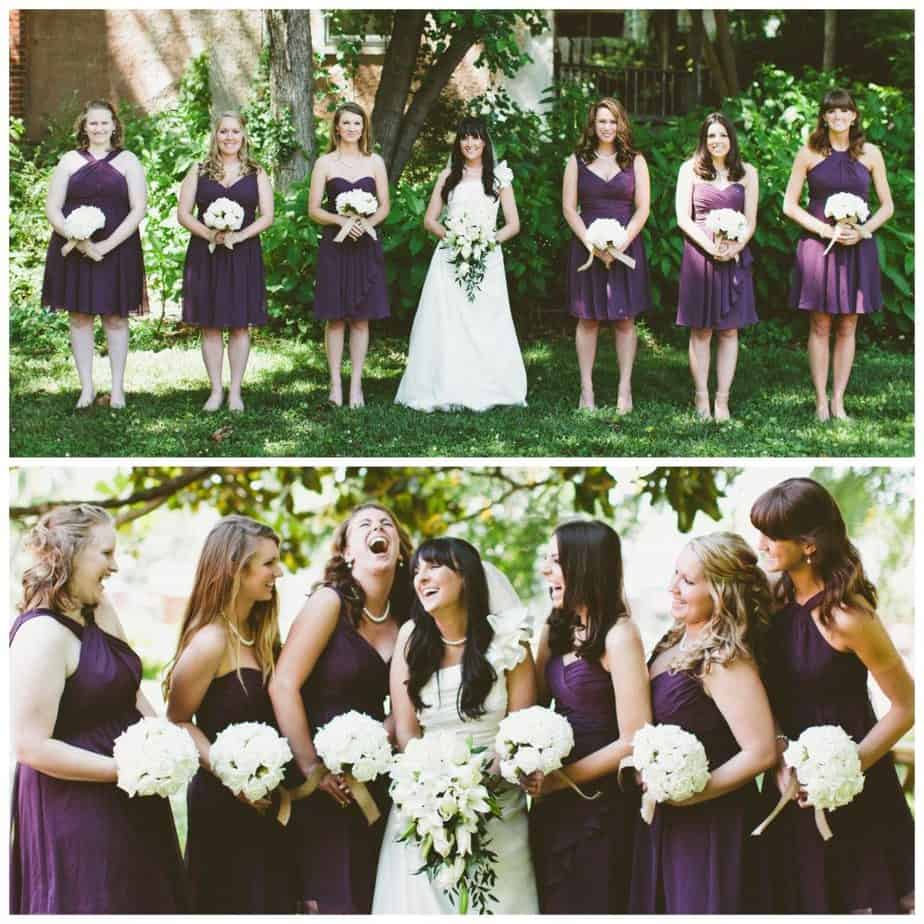 I know it sounds cheesy but I'm so thankful for these wonderful ladies that were standing up there with me. Friends from Ohio, friends from Virginia, and of course my two sister-in-laws. These girls filled the day with laughter!
5 of Alex's 6 groomsmen had to come from out of state to celebrate with us, which goes to show you how awesome these guys are.
I was thrilled to have these two guys be a part of our special day, just weeks before opening their pop up shop in Dallas! Eric and I became fast friends when we started our jobs in Richmond together and even though he's moved to Dallas, we still stay in touch. He and Justin were the perfect ushers and everyone at the wedding loved them!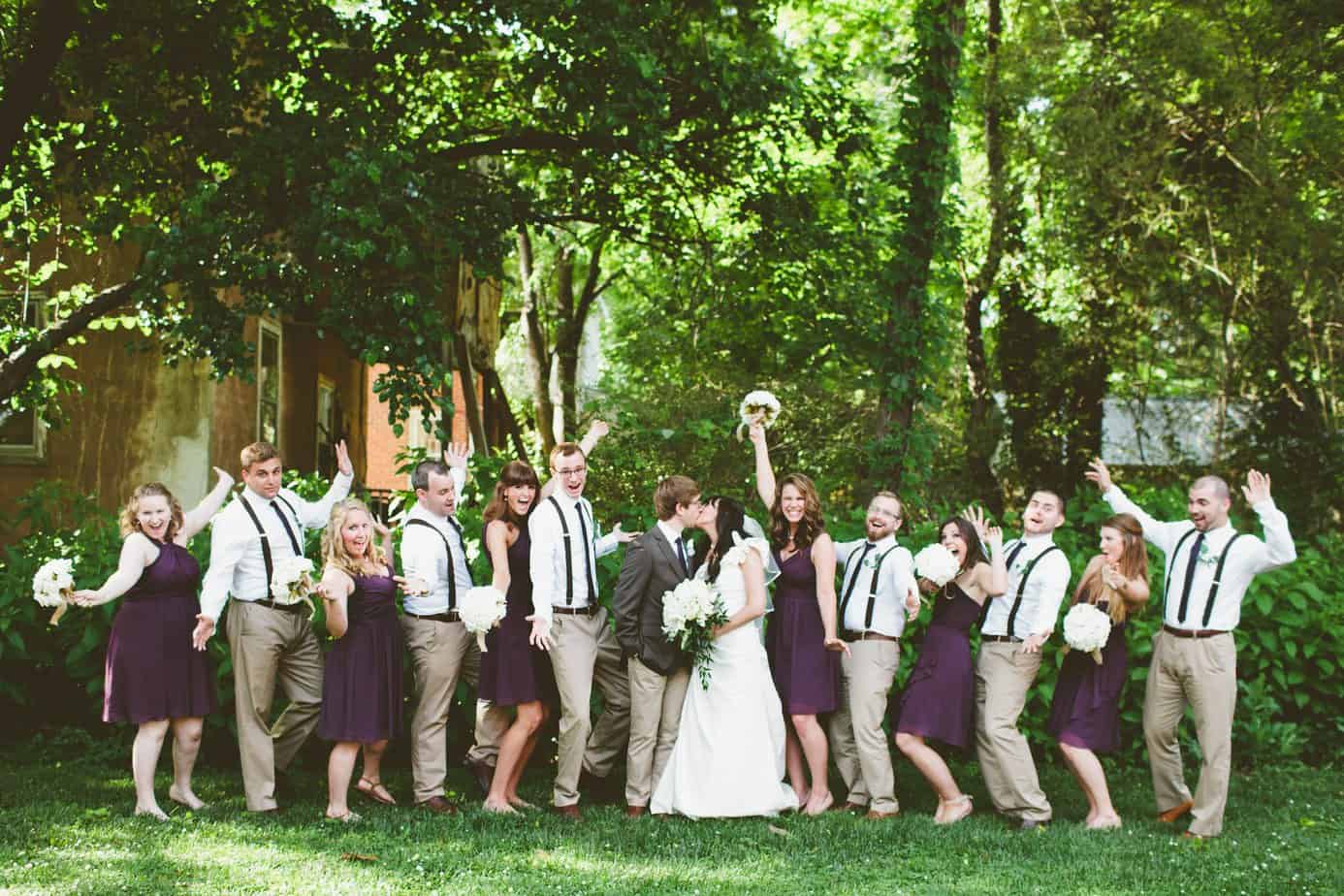 I'd say this photo sums up our group of friends quite well.
I'm sure there are lots of cheesy quotes about families coming together for a wedding but none of them would do this group justice. Our parents hadn't met until the week of the wedding, which probably sounds kind of stressful but it honestly wasn't. Alex and I blessed to come from amazing families that are so full of love, there is always plenty to go around. I'm absolutely thrilled to be a part of the Thomson family and I'm excited to have Alex join my family as well.
This post is long enough so I'll save the reception pictures for Friday's post!