I've really made an effort over the past couple of months to cut down on my grocery budget. Everyone has a different idea of what's reasonable to spend, but let's just say I was spending way too much money on groceries, especially when you consider how often I receive free products to review. It was time to get things in order.
So I made a few of the usual changes, planning meals, packing lunches, but I did find a few things more helpful than others. I mean, we all know what we need to do… but it's not that easy, now is it.
This is a sample of groceries for the week:
Stop trying to be perfect
You're not going to pack your lunch every single day. You're not always going to use all of your produce before it goes bad. Sometimes you'll have to take an unplanned trip to the grocery store (oops, impulse buys!) it happens. But it's not that big of a deal. Just like healthy eating, it's about balance. If you forget to pack your lunch on Monday, don't throw everything out the window for the rest of the week. Just pack it Tuesday.
If you don't know what to do with it, don't buy it
Eggplants are on sale? Awesome. But if you have no idea what to do with it, or you don't really like it… don't buy it. It's like buying clothing because it's on sale. You'll always avoid it, you'll let it sit in the fridge, and then eventually you'll have to throw it out. This is where planning comes in handy. Think about what you could do with leftover ingredients. Think about new ways to revamp leftovers.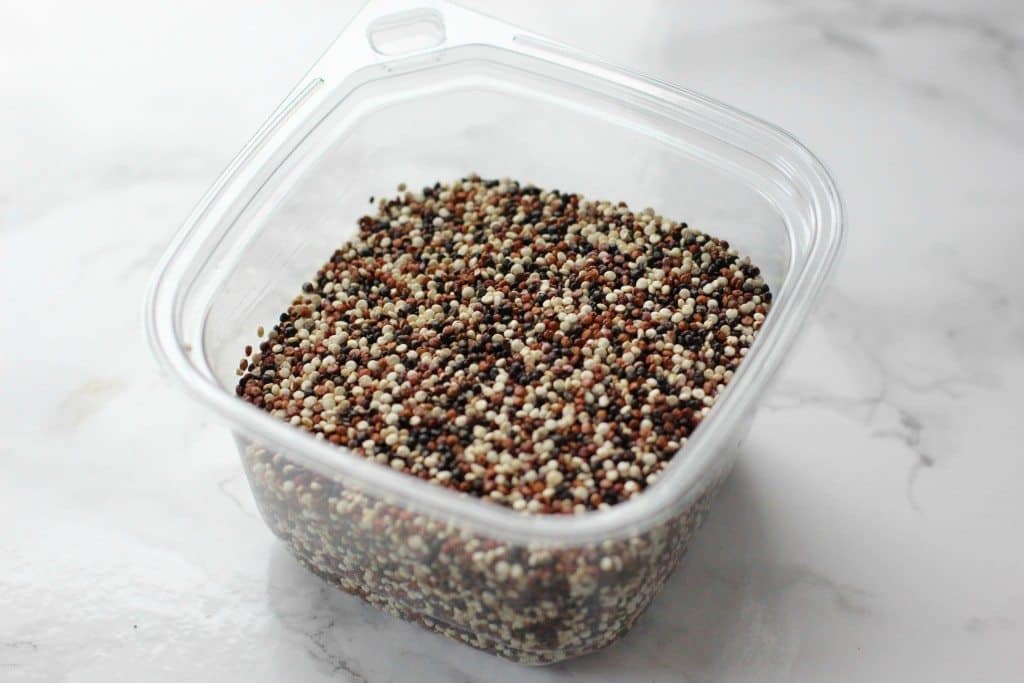 Be realistic with what you buy
Yes, dried beans are cheaper than canned, but are you really going to soak them overnight? Don't get too ambitious, otherwise, you'll just end up ordering take out. Keep in mind things like pre-cut vegetables (you know, the ones wrapped in plastic wrap) are way more expensive than veggies you'll have to chop yourself. But sometimes things like pre-packaged/washed lettuce will make dinner come together much easier. Decide what you have time for, and plan accordingly. I personally love kale that is pre-cut and washed, but I don't mind dicing my own peppers and onions. (They also keep a lot longer that way!)
Know what things cost
I'm not saying you need to go to every grocery store in town for the best price, but decide what is worth your money. I love certain things from the farmers market, so it's worth it to me to pay a little bit more. Check out some of your staple grocery items and see if there is a store brand that costs a little less.
That said, in college, I lived of Kroger Carbmaster yogurt. It's like $0.40 a cup. And it's full of a bunch of random preservatives, chemicals, and flavorings. It's worth it to me, to pay a little bit more for Greek yogurt that doesn't contain things I can't pronounce. Know what things cost and why you're paying more or less.
What does all this mean? Well for me, I've basically cut my grocery spending in half this month, saving me about $150 bucks. That's $150! That's a lot of money, my friends. But I've still been able to cook dinner for friends, try out new recipes, and pick up my favorite local groceries at the farmer's market.
What are some of your money-saving tips?