What I Ate Monday
It's Wednesday! If you've been reading the blog for a while, you know that means I'll be sharing a whole day of meals with you! Today is no exception. Let's just jump right in to what I ate on Monday!
I started things off with a smoothie + nut butter. I know, it looks like ice cream. That's intentional. Why save ice cream for dessert? This was a banana, whey protein powder, almond milk, and ice. Blended and topped with some drippy Trader Joe's peanut butter.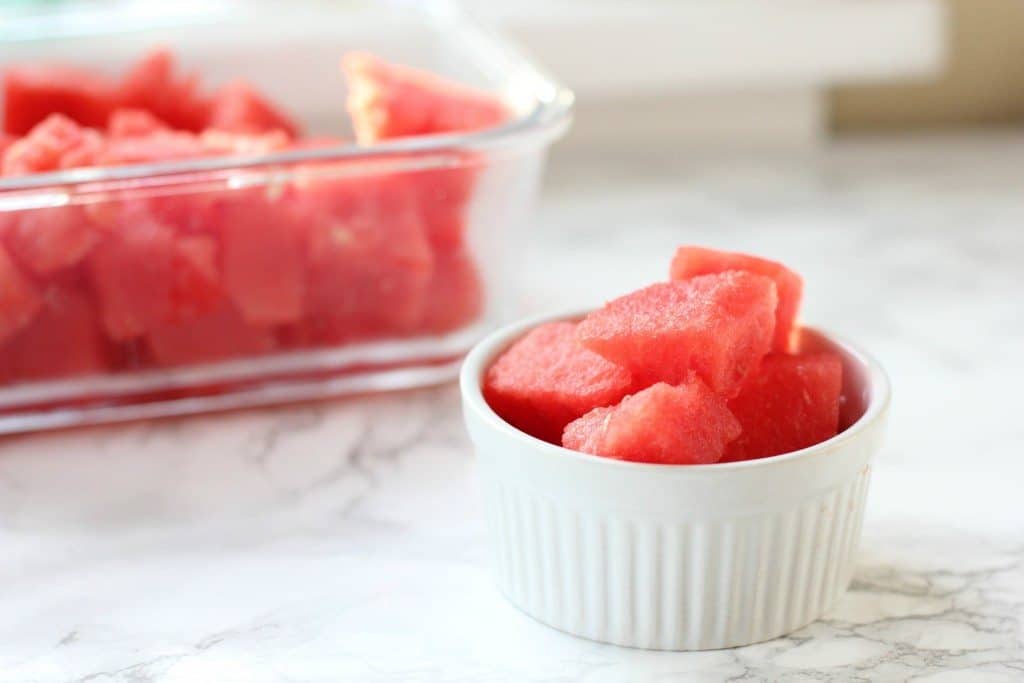 I don't normally buy watermelon, simply because it's kind of a hassle to lug a huge watermelon home, cut it up, and find space in the fridge to store it all. But I was doing some Sunday meal prep anyway so I decided to grab one. I'm so glad I did because this one was delicious. There is just nothing like a fresh watermelon to get you in the summer mood!
Once lunch time rolled around, I grabbed my food out of the fridge and ate while chatting with coworkers. I've been trying to pack my lunch a little more frequently.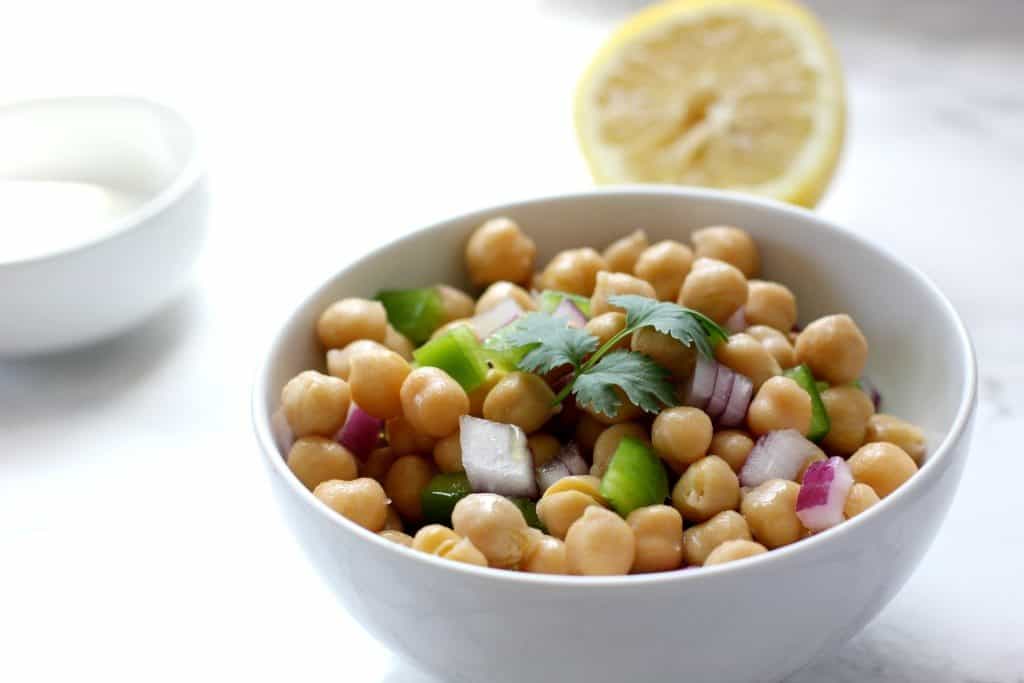 On Monday I had this simple chickpea salad on top of a little quinoa. This recipe is so easy but so good!
I also had an Icelandic yogurt that my sister in law brought over. I'd never tried this brand before but I really liked it! It was super creamy and fruity but not too sweet. I think she said you can get it at Whole Foods! I added a few fresh strawberries on top and it was a nice little treat.
In the afternoon I snacked on some granola at my desk. Have you tried this grain free granola yet? Warning: it's addicting. But that's ok because it's vegan, gluten free, paleo, and all those other trendy food categories.
Alex and I were both hungry as soon as we got home from work so I heated up the oven and started making these zucchini fries. They're baked, but the coating makes the kind of crispy. They're so good with a little marinara sauce. We topped them with a little Parmesan cheese and we enjoyed them alongside a Trader Joe's quinoa cowboy burgers.
After dinner, I spent the evening hanging out at book club, where we're not actually reading a book. We finished our last one and now we're on the hunt for a new one. The lack of book didn't stop us from getting together and spending the evening chatting.
When I got home, I had a few pieces of dark chocolate. I know, I know, it's so cliche. But I like having a little something sweet at the end of the day!
What's the best thing you ate yesterday?
I'm linking up to What I Ate Wednesday!