What I Ate Yesterday
This is going to be an iphone-style recap of my eats yesterday because life is a little crazy at the moment. So let's just dive right into some What I Ate Wednesday meal recaps!
I started off with a bowl of 0% Greek Yogurt from Trader Joe's with some of their frozen Very Cherry Berry mix. I love this combo of blackberries, blueberries, raspberries, and cherries. (Kroger makes a similar one but theirs has strawberries and frozen strawberries are a little tough to eat straight from the freezer!)
Around 10:30, I snacked on an apple which held me over until lunch. Sometimes I need a snack in the morning or I feel like I'm going to starve. Does anyone else feel like this?
For lunch, I packed a kale salad with the garlic tahini dressing from Whole Foods. That stuff if my JAM. It is some seriously delicious dressing and I doesn't have any yucky ingredients. I rounded out my lunch with a cup of lentil soup form the cafeteria. Sorry for the lame picture with the styrofoam cup. The setting doesn't do it justice because it was actually delicious.
I managed to pass on candy from the candy cart (YES we have a cart that brings candy to you. Talk about temptation.) Instead I had a protein/granola bar. I didn't remember to take a picture but I also wouldn't recommend the brand. It tasted fine but the ingredients were a little sketchy. Anyway, it kept me full until dinner!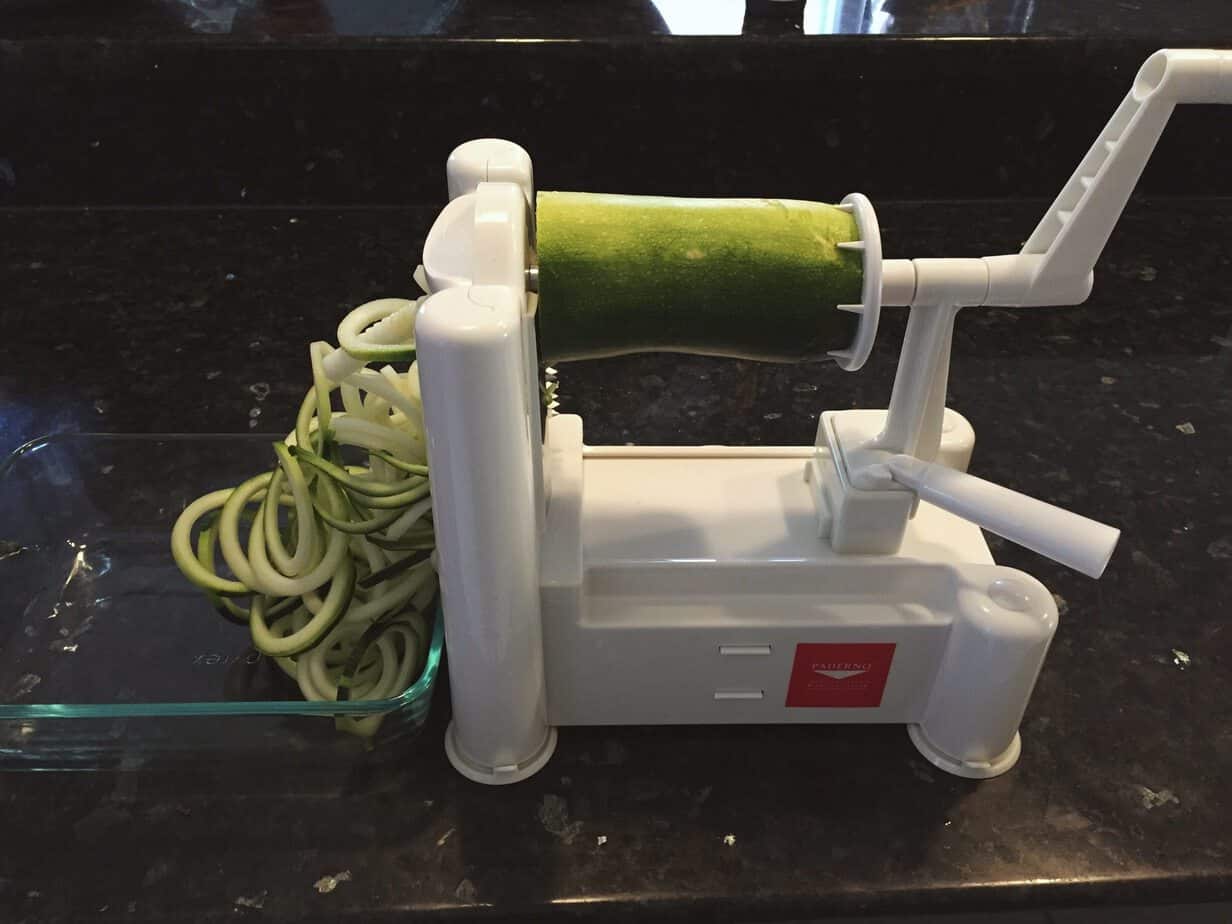 I wanted to use up the ricotta cheese I had left from this spaghetti squash lasagna so I made something similar with zucchini. Honestly, I should have taken real pictures of this because I loved it.
Basically it was one huge zucchini, spiralized, mixed with spaghetti sauce which I cooked down a bit (so the dish wouldn't be so watery in the end) and then stirred in ricotta, put it in a pan and topped it with a little mozzarella. It only needed to bake for about 10 minutes. I guess it was like baked ziti but with zucchini instead of ziti. I'll be making this again.
After dinner, I helped Alex with a woodworking project, and by that I mean I just used the power sander and vacuumed up sawdust. Then I relaxed a bit and had some Halo Top for dessert. Kroger had been out of it for awhile so I was excited to snag a pint this week! It seriously tastes like ice cream and it only has 60 calories per serving. While I love regular ice cream, this stuff is awesome when I'm looking for a low cal treat.
What are you eating today?