What I Ate: Weekend Recap
Saturday was one of those days where we didn't really plan anything and we were just waiting to see where the day would take us. We woke up early, made some coffee, and ate a quick breakfast before heading out to walk around the river.
It was so foggy and we didn't see very many people along the way. It was so beautiful!
Once we finished our walk around, we stopped by the South of the James farmers market to grab some produce before heading home.
Obviously we had to get a Mrs. Yoder's donut. If you live in Richmond, then you should know about these donuts. They have magical powers. We dropped our stuff off but didn't stay inside for long because it was so nice outside! We decided to take a walk into Carytown.
We did a little window shopping and browsed around Bygones for awhile. We eventually headed home and I made chili while Alex mowed the lawn. (It's finally starting to feel like soup/chili weather!)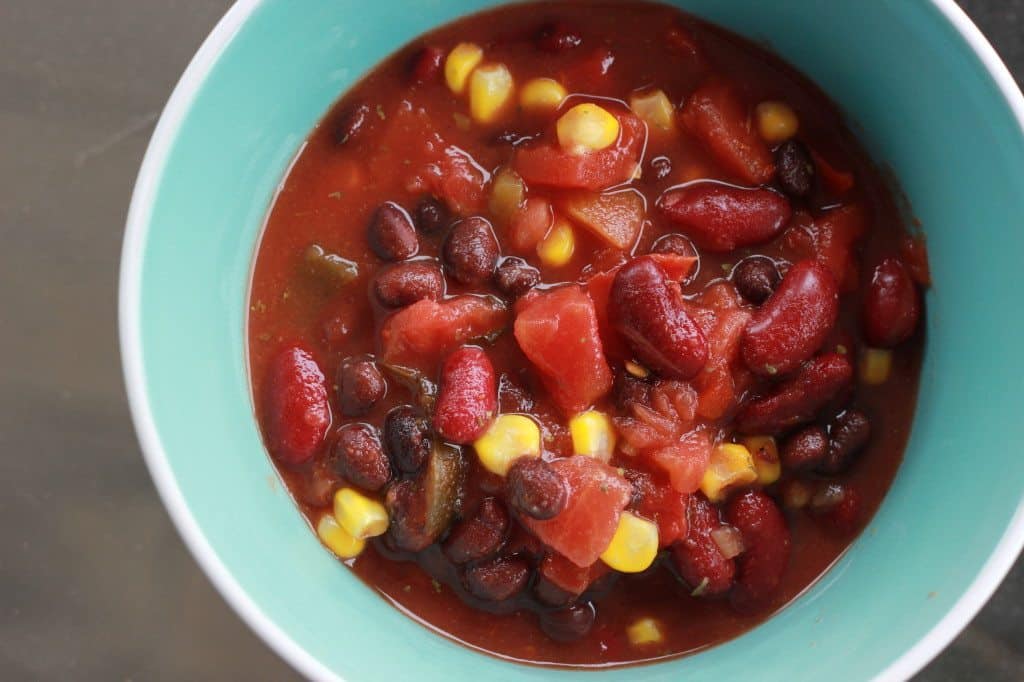 This was tomatoes, black beans, kidney beans, corn, and lots of garlic, cumin, & cilantro!
We spent the afternoon just relaxing. Alex watched the Wisconsin game and I caught up on some blog reading. It was nice to just sit for awhile, since we'd gotten in over 10K steps before noon!
Once we got hungry for dinner, we walked back to Carytown to grab a bite. We somehow managed to score a table on the patio at The Daily Kitchen & Bar which is tough on a Saturday night! I had the kale salad (and a few handfuls of Alex's french fries) and I ate every bite of this giant bowl.
I love The Daily because they have so many vegetarian options. (The menu also notes gluten free options, and even paleo items.) This kale salad was so good. Our plan was to play some putt-putt after dinner but we realized that the course was about to close as we were finishing up our dinner so we settled for Sweet Frog instead. Frozen yogurt is always a good idea.
Not a bad way to end our Saturday! I think I needed it after all the activity. According to my FitBit, we took over 24K steps!
What's the last thing you ate?
I'm linking up to What I Ate Wednesday!