What I Ate in Montreal
It's been a while since I've done a What I Ate Wednesday post and now that we're wrapping up vacation, it seemed like the perfect time to show you what I've been eating! This trip has been so much fun and the food has been incredible!
Most mornings I had coffee & a croissant but on Thursday, we went to St-Viateur for bagels and they did not disappoint! I didn't realize Canadian bagels are a "thing" but now I understand why they are! I had a Rosemary sea salt bagel with feta, olive oil, lettuce, tomato, & onion. It was a bit messy to eat but I enjoyed every bite!
We did SO much walking every day, because there was a lot to see! We checked out a bunch of museums, took a river boat tour, and rented paddle boats.

This was the view from one of the many museums we visited! We got lucky and had pretty good weather most of the week.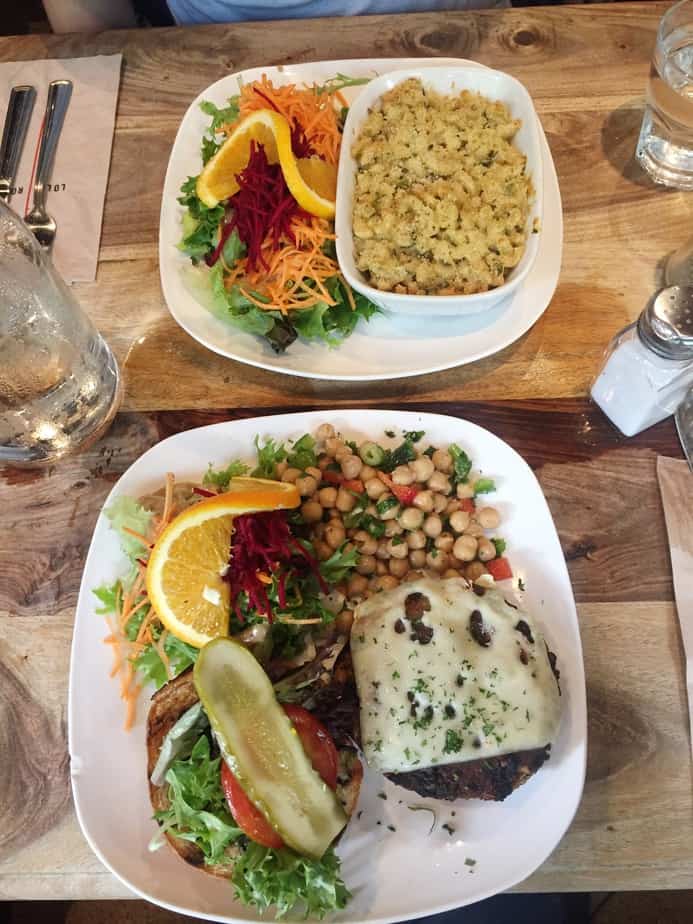 My favorite lunch was probably Lola Rosa in Montreal. (You may have spotted it on my Instagram!) Alex and I shared a hemp burger and jalapeño mac n' cheese. Both of them were delicious but I'd have to say the spicy mac was probably my favorite. We polished things off with Twix Pie which was exactly as delicious as it sounds.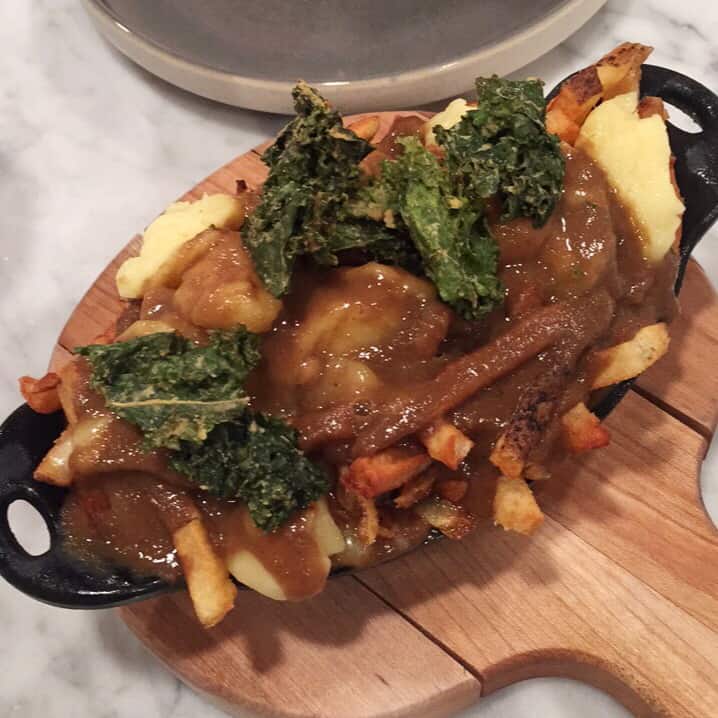 If we had to pick a favorite spot in Montreal, I think we'd both choose Lov. We actually went there twice because it was so delicious. Everything was vegetarian (and most of it was vegan) which meant we got to try vegetarian poutine! If you're not familiar, poutine is french fries topped with cheese curds and gravy. Lov has a vegetarian gravy, so we couldn't pass it up. As much as I love French fries, I'd personally rather have them with ketchup than gravy. But hey, when in Canada!

We also had a really interesting dish at Lov with avocado mousse, picked black radishes, ricotta, squash blossoms, and beet chips. It was very briney and tangy but it was a fun dish to try. The beet chips were deliciously crunchy and the fresh ricotta was perfect with the avocado.
We finished with a sweet potoato gnocchi & pesto that was quite good. I love gnocchi and the sweet potato gave it a lovely hint of sweetness that balanced out the peppery arugula it was served on.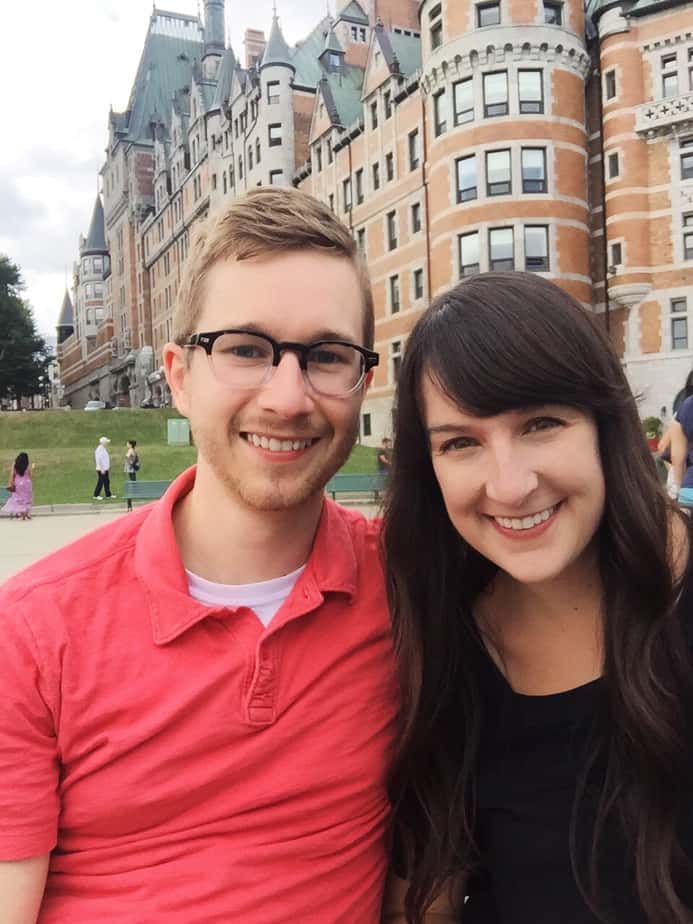 Honestly, I was kind of surprised at how vegetarian friendly Montreal was. Not only did they have quite a few vegetarian places; but even the "regular" places often had a vegetarian option. That wasn't really the case in Quebec. We had to do a lot more menu reading to find veggie options. Most places had a fish option but nothing vegetarian. We did end up finding some lovely restaurants with vegetarian dishes, it just took a little more digging (and a lot more menu translating).

One of the other things that surprised me was how nearly everyone in both Montreal and Quebec spoke English. The primary language is French but as soon as we walked into a store or restaurant and said "hello", they seamlessly switched to English. Not only that, everyone we met was SO nice. Like unbelievably nice. If you're looking for a beautiful place to go on vacation, Montreal & Quebec should be on your list. Good food, beautiful city, and amazingly friendly people!
Have you ever been to Canada?