Virginia Wine Expo
I think Virginia has turned me into a wine lover. I'm not even sure I'd tried any before I moved here. (It's not that crazy, I was only 21 when I moved here.) But over the past few years, I've grown to love a glass of wine. I just love the community that tends to surround a bottle of wine. Laughing with girlfriends, clinking glasses with Alex, or unwinding on the balcony after a long day.
Of course, liking wine and knowing something about wine are two different things. I've learned a lot at various foodie events but I still have a long way to go. Knowledge or not, I'm super excited about the 8th annual Virginia Wine Expo, an annual event that brings a bunch of local Virginia wineries together under one roof. It will be my first time checking it out, but the Virginia Wine Expo is a pretty big deal, my friends. And don't worry about going hungry- there are over 30 local, up-and-coming and award-winning chefs serving up delicious fare at different parts of the Expo. Your significant other doesn't like wine? They can check out the Burger Blast event which not only has wine, but will also be serving up craft beer & burgers!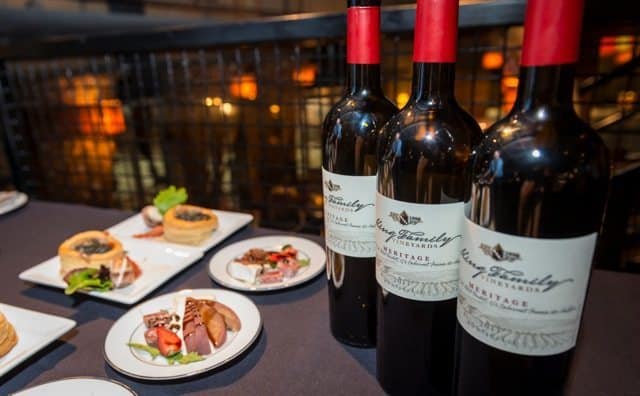 If you're in Richmond (or really, if you're somewhere near Richmond) then you should pick up tickets sooner rather than later! The event is February 17th-22nd and tickets are on sale now! Don't worry, it's inside the Richmond Convention Center, so you don't have to worry about the weather! You'll be nice and cozy while sipping on a Cabernet. Get your tickets so we can hang out and drink wine together!
*This post was sponsored by the Virginia Wine Expo. As with all posts, I only accept sponsorships for items and events that I actually like* 😉