Tuesday's Meals
It's only slightly embarrassing how much ice cream we've eaten in the past week. But luckily I've been able to eat pretty healthy other than that so I'd say it all balances out, right? Here's what my meals looked like yesterday, linking up with Jenn:
Breakfast
Berry season, please don't go. I'm normally a yogurt + frozen blueberries girl but when fresh strawberries are around, I make room. Topped with a little cereal for crunch.
Lunch
I'm trying to do better about packing my lunch rather than buying it, and I succeeded yesterday! I love these Lumi juices (they're a little pricy, but also super convenient) so I packed a Belmont Beet juice with a MorningStar Farms Black Bean Burger. (If you missed the Black Bean (Burger) Tacos on Monday, you better get caught up.) I got some salad greens at the cafeteria and just added a black bean burger on top. So simple & so good. I also packed a few baby carrots.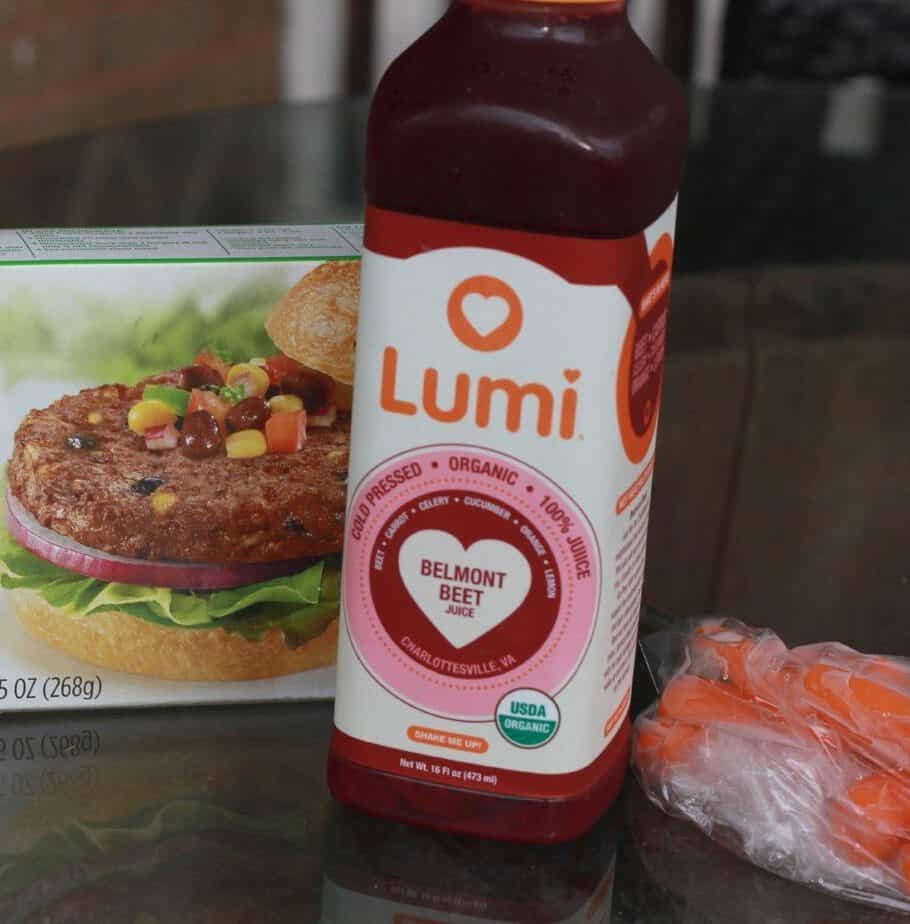 I haven't been snacking much at work because I moved desks and now my office area is so quiet and I feel super awkward eating there. First world problems, I know.
Dinner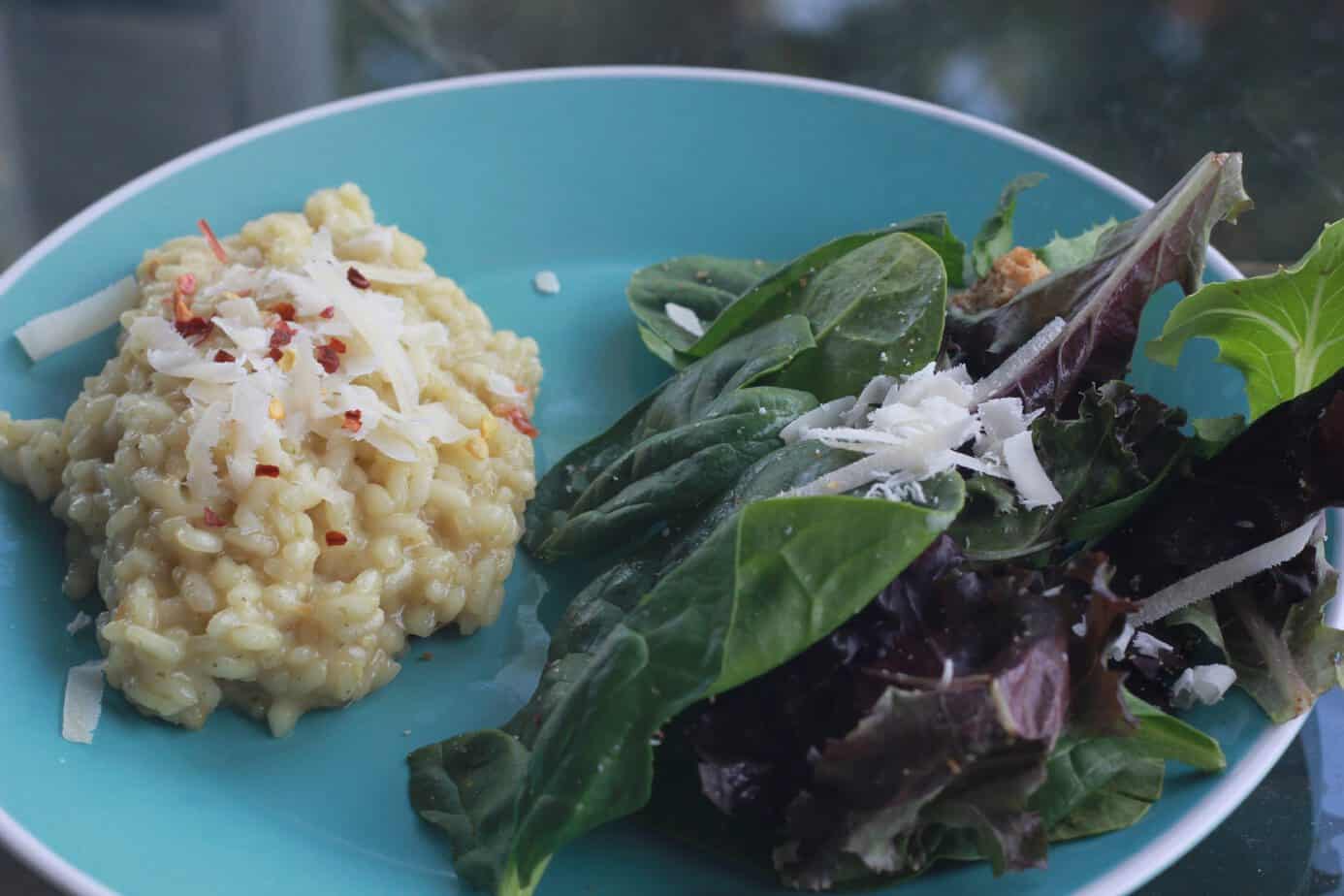 For dinner, I threw together a quick parmesan risotto (which actually turned out to be pretty good) and we had a little mixed green salad on the side. Nothing too fancy, although I love how this particular mix of greens has fresh parsley in it. It was kind of an unexpected kick but I love it!
Drinks
After dinner I met up with Kate & Lindsay for drinks. We hadn't had girl time in awhile so it was fun getting to chat over some wine at Xtra's. This used to be a fairly regular occurrence back in our "single" days. These days, it takes a bit more scheduling but it's just as much fun!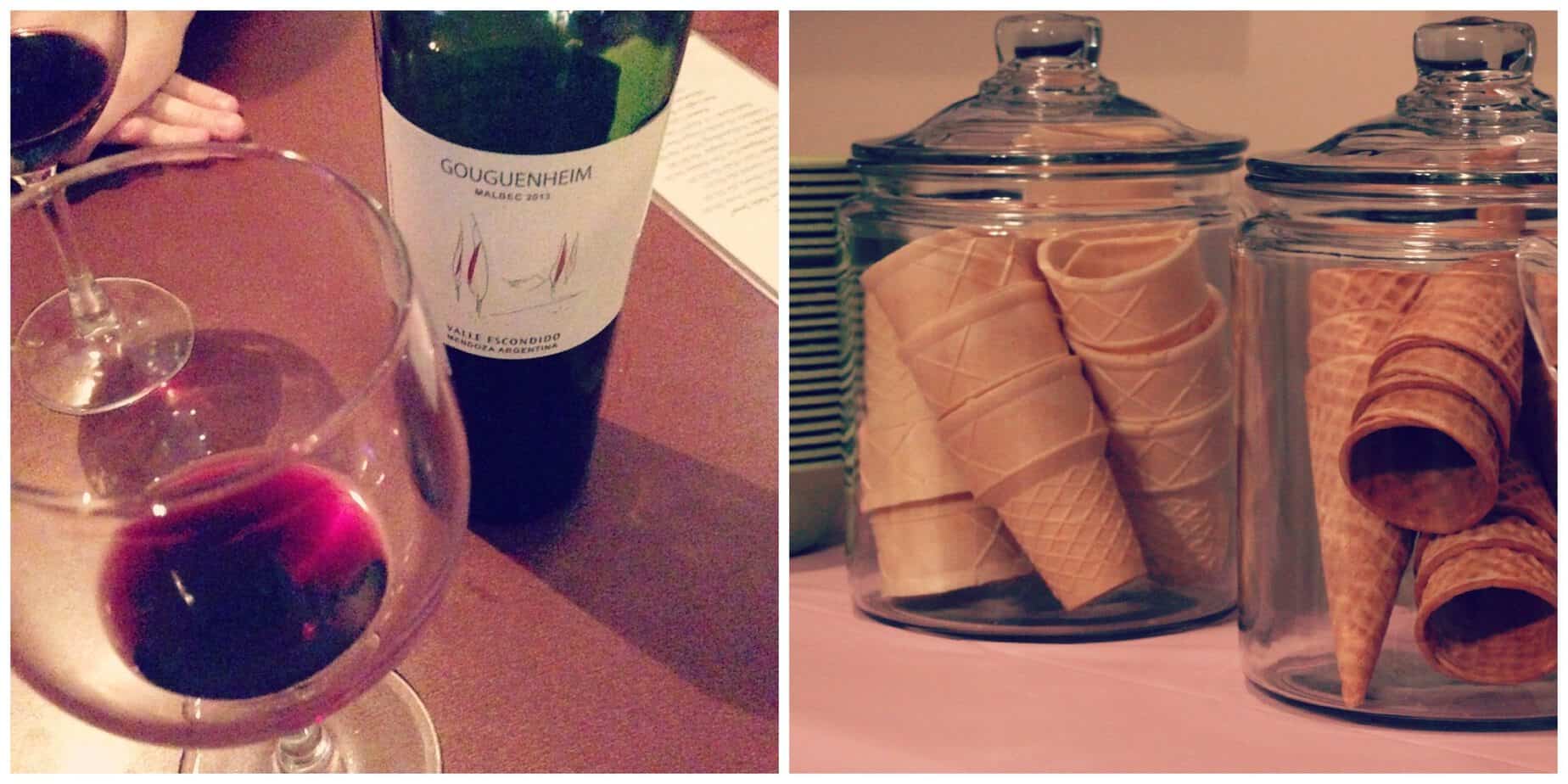 Of course, when I got back home those cones we're calling my name. And who am I to resist a cone? It was delicious.
What are you eating today?