Lately, the theme of life seems to be "busy" which isn't exactly my favorite theme but I'm trying to roll with it. Better to be busy than bored, right? As a result, I feel like I'm constantly running from one place to the next and I've been doing a lot less cooking (and basically no meal planning) so it's been helpful to have a few healthy snacks on hand for when I need something quick and easy. I don't eat snack bars every day, but I do like to have them for snack emergencies!
I should probably also clarify that none of these are like "protein" bars for bodybuilders, but they're enough protein to keep me going between meals. On average, these bars have between 6g-12g of protein. That's plenty for me! Also, none of these are sponsored, I just really love them!
These Rx bars are amazing, especially if you're looking for something with a clean ingredients list. The chocolate sea salt flavor is my favorite. I wasn't a huge fan of the maple flavored one, but I had a few friends try those and they loved them, so it probably just depends on how much you like maple. I haven't tried a lot of the other flavors because I just love the chocolate one so much. The texture is very chewy with a few chunks of nuts and/or chocolate. Thanks to the egg whites, it actually has a lot of protein!
These Pure bars are another great, clean option. they're chewy but a little softer than the Rx bars. They have tons of fruit flavors which are great, but again, I love the chocolate brownie flavor. They're a little on the pricey side, but the ingredients are high quality and the flavors are awesome.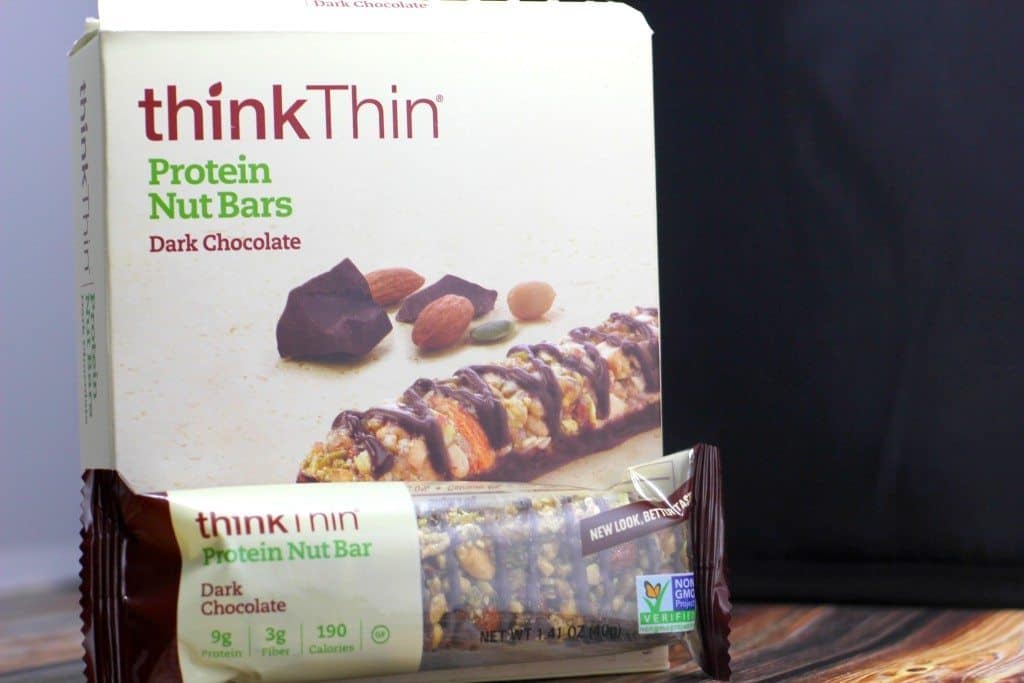 If you like Kind bars but you want a little more protein, these Think Thin bars are the perfect combination. The texture is exactly like a Kind bar, chewy with lots of nuts, but they all have a little extra protein. The ingredient list isn't quite as clean and it does contain soy protein, but sometimes I'll keep these on hand for a post-workout snack.
Another option with clean ingredients: Larabars. They're great if you want something simple! Most of the flavors are just dates + nuts. This particular one also has chocolate because chocolate = life. These peanut butter chocolate chip ones are incredible. I love the mini bars because they're perfect when you just need a little something sweet in the afternoon. These are easy to find at the grocery store and Target carries tons of flavors.
These Curate bars might take the cake for "best tasting" bars. The dark chocolate & almond ones taste like dessert. The ingredients list is great and although they don't have quite as much protein as some of the other true "protein" bars, these are a great snack option. They're a little pricier but they're definitely a treat. You can find these at Target, too!
As a bonus, if you're trying to save a few bucks, these 5 ingredient granola bars are so easy to make and they're great if you're on a budget!
If you're meal prepping, make a batch of these and you'll have snacks for the whole week!
What are your favorite on-the-go snacks?