Things I'm Loving Lately
I'm usually telling you about the latest thing I ate, but there are a few other favorites I've discovered over the past month or two, so I thought I'd switch things up and share those.
Morroccan Oil. My friend Christina gave me this (she wasn't using it, so I figured I'd give it a shot) and I'm obsessed. I have thick, coarse hair with a lot of curl to it. This stuff totally tames it. Normally I can't let my hair air dry without it turning into a puff ball of frizz but this stuff makes it easy to straighten or curl into submission. A bit of this worked in while my hair is still wet has been a lifesaver in the Richmond humidity! If you have thin hair, it might weigh your hair down too much, but if you have unruly locks, give this a shot.
Alex and I have been reading a lot lately. We're limiting ourselves on the Netflix binging… and it's nice to not stare at a screen for at least a few hours a day. I found this book, <Homeward Bound: Why Women Are Embracing the New Domesticity
" target="_blank" rel="noopener">Homeward Bound, at a used bookstore (even though it was just written last year) and I'm loving it. It's all about the homemaking culture and how it's shifted over the past decades. The chapter I read last night, about blogging, certainly struck a chord with me!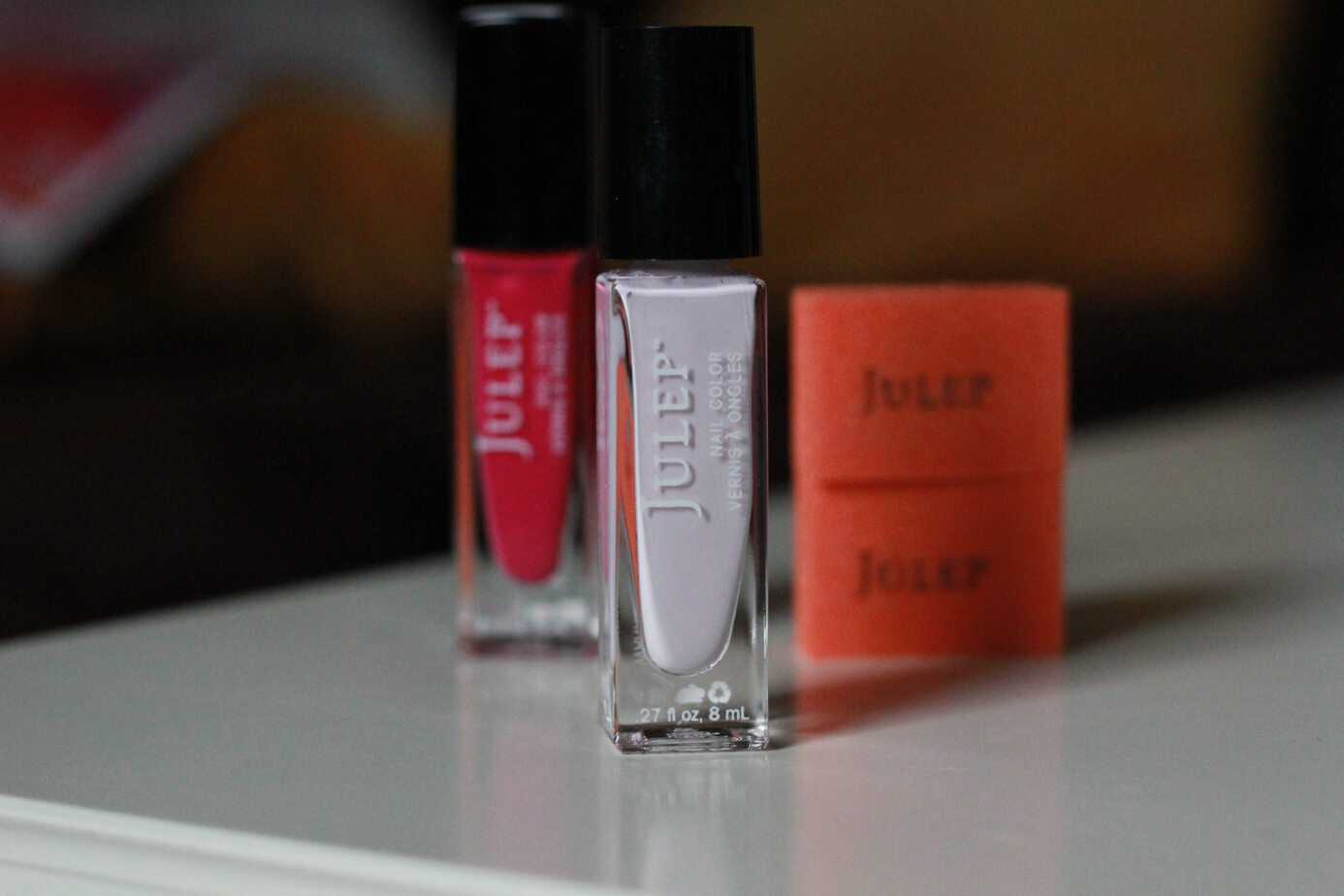 Julep Nail Polish. I'm not usually the monthly-subscription-box type but this one has me hooked. Price wise, it's about the same as Essie or OPI. But I love this stuff because it goes on well with one coat. Yes, one. Even this pale lavender color. This is the nail polish I wore for my wedding and I keep on wearing it because I can't believe the light color goes on so well! I've tried a few other colors from them and I've been really happy. (You can sign up here through my Julep affiliate link!)
I purchased the Sermon on the Mount study guide from She Reads Truth and I love the gorgeous design (and of course, the great content). You can follow along each day without the study guide, but I'm a sucker for a pen and paper. It's a nice way to start off the day.
What things are you loving this summer?