Scones & Races!
I liked reading your comments about getting personal! Sounds like most of you like reading more personal things, but are careful about what you post, which makes sense. It's not like I have some crazy amazing stories to tell you. But I could. You never know.
So who watched the royal wedding this morning? Despite going out last night (that was some good wine) I woke up at 5:30am to eat scones and watch the wedding with my roomies. (I'm pretty sure I dozed off for part of the ceremony) but it was cool! Honestly, I'm not sure what all the fuss was about. But I'm a sucker for trending topics…
The lemon poppyseed scones my roommate made were delicious!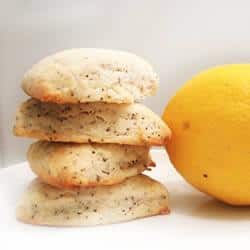 That's not my picture, because it was 5:30 in the morning and I didn't feel like lugging my camera out. Sorry. But they did look like the ones in the picture.
Have you ever made scones? I haven't, and I'd actually never even eaten one before, but I must say, they were quite good! If you have a scone recipe for me, I think I'd like to try making some different flavors!
In other news (was me eating a scone news? Apparently.) I signed up for the Race for the Cure next week!
I'm pretty excited. It's just a 5k, but it should be fun! Hopefully the weather is good 🙂 I haven't been running much lately, partly because I've been sick, and partly because I just haven't felt like running. I've still be working out, just less cardio these days. Today I've got an appointment with a personal trainer, and it's been awhile since I've done that… so I'm looking forward to getting my booty kicked! Do you like to workout on your own, or do you like classes/trainers? I don't like working out by myself. I either need a buddy, a class, or a trainer! They keep me motivated!
That's all I've got. Time for some more coffee…
<3 Liz