Fresh Favorites: What I'm Loving in March
Hello friends! It feels like it's been months since I shared a little bit more about what I've been up to and what I'm loving these days. Honestly, the past few weeks have been crazy busy, so it's taken me a while to catch up! I've been trying to do less and January and February were a nice change of pace. But March came in like a lion, so I'm still figuring out the whole "balance" thing.
Last week I was reading Chasing Slow by Erin Loechner and I loved it. You may have seen it pop up on my Instastory because I just couldn't wait to share it with you all. It showed up as a recommendation on my library app so I downloaded it without really knowing what I was getting into. The themes in the book are centered around slower living but also about how this trend of minimalist living can still cause us to end up in the cycle of striving for perfection. Chasing slow is still chasing something.
Erin is a blogger who started her site in the early days of blogging. She writes about her success but also the challenge of keeping up a perfect face on social media and that familiar feeling of not being enough. Chapter after chapter had me nodding along in agreement. If you're looking for a book to read, I'd highly recommend it!
Speaking of books… I got to see my cookbook for the first time!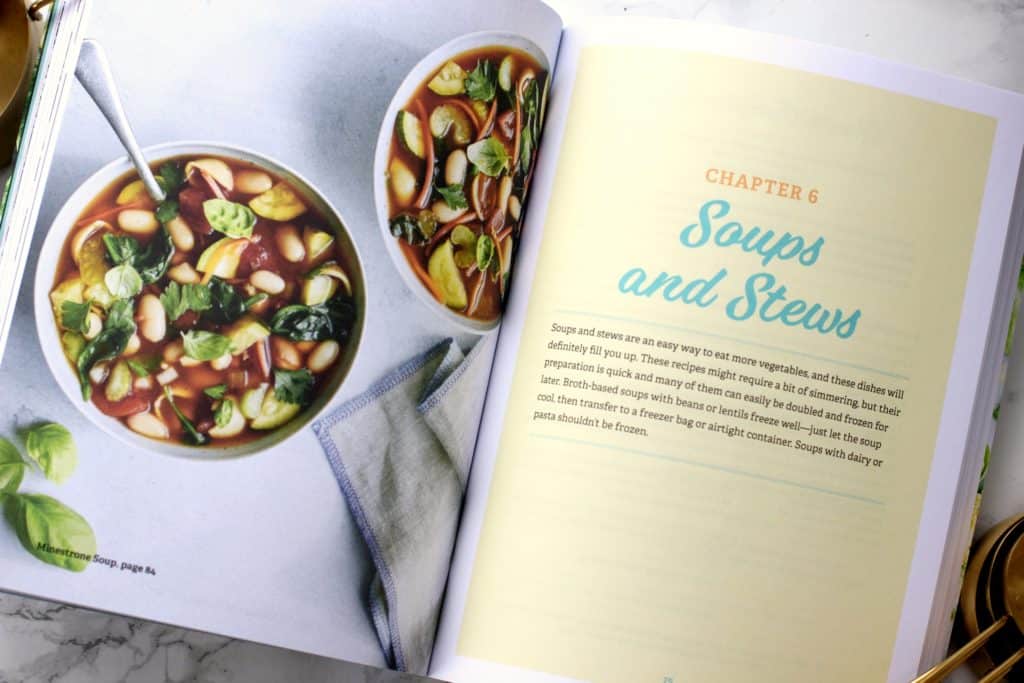 I received an early copy in the mail on Saturday and I finally got a chance to hold it in my hands. It's still a little surreal but I'm so excited that it hits shelves on May 1st! You can pre-order it here and be one of the first to get it!
I was able to spend a few moments in the kitchen this week and I just had to share this super simple recipe with you!
I've been snacking on these raw brownies this week. They're literally just three ingredients: walnuts, dates, and cocoa powder. Oh, and I added some mini chocolate chips for fun. I blended 1 cup walnuts, 1 cup dates, and ½ cup cocoa powder in my Nutribullet and then tossed in a handful of chocolate chips and pressed it into a small pan. I know it sounds crazy but these seriously taste like little brownie bites. It's basically a chocolate Larabar, except much cheaper.
A few people recently asked me for FitBit recommendations but I should mention that after years of wearing a FitBit, I recently switched to a Garmin. Alex got me this beautiful Garmin for Christmas last year and I love it. I'm not a runner, but I try to get my 10,000 steps a day. My FitBit worked just fine but I didn't love the way they looked. I had the Alta and I got one of the cute leather bands but I was still tired of seeing the black tracker in every photo I've appeared in since 2015.
I love that this Garmin looks more like a regular watch. I've worn it pretty much every day since Christmas and it's held up really well. It tracks steps, stairs, my heart rate, and calories burned. It also has a Bluetooth connection to my phone so I get texts and notifications on my watch. I didn't think I'd care about that feature but I actually really like it!
The mobile app is pretty similar to FitBit. I think the steps are pretty accurate although it doesn't seem perfect when it comes to flights of stairs. I don't care too much about that one, but it's a mystery to me why sometimes it can calculate my stair climbing and sometimes it can't. It also tracks sleep although I don't know how accurate that is either. Anyway, I've really loved it so I thought I'd share in case anyone else is looking for a new fitness tracker!
What things have you been loving lately?