Easy Avocado Pudding
This simple avocado pudding recipe is rich and chocolatey but secretly healthy! This pudding only takes a few minutes to make and it's the perfect no-bake treat!
Avocado pudding is a delightful twist on a classic dessert that's a game-changer for your taste buds and health. Avocado creates a creamy texture and brings heart-healthy fats to the recipe, while its mild flavor becomes the perfect backdrop for a rich chocolate taste.
Blend it all together with some cocoa powder for that rich, chocolatey goodness, and you've got a dessert that's not only decadent but also packed with nutrients. It's a win-win! This is the perfect treat to make when you have a bag of ripe avocados sitting on your counter. Don't let them go to waste! Make this pudding instead.
Ingredients & Substitutions
Avocados– Avocados are the base, of course! Make sure you're using ripe avocados so they're nice and creamy. (But don't use overripe avocados, which can impart a funky taste.)
Cocoa powder– Cacao or cocoa powder is essential to give it that chocolatey flavor. I prefer using cacao because it's richer in nutrients, but either option works. I always use unsweetened.
Sweetener– For sweetening my pudding, I use maple syrup to keep it vegan. But you can easily swap it out for honey.
Salt– Don't forget a pinch of salt! Salt adds depth of flavor to the pudding.
Health Benefits of Avocados
Avocados are a nutritional powerhouse with a multitude of health benefits. They're known for their heart-healthy monounsaturated fats, which can help lower bad cholesterol levels and reduce the risk of heart disease. As someone with Familial Hypercholesterolemia, this is important for me! Avocados are rich in fiber and packed with vitamins and minerals, including potassium, which supports healthy blood pressure levels, and vitamin K. Additionally, avocados are a great source of antioxidants, such as lutein and zeaxanthin, which can be beneficial for eye health.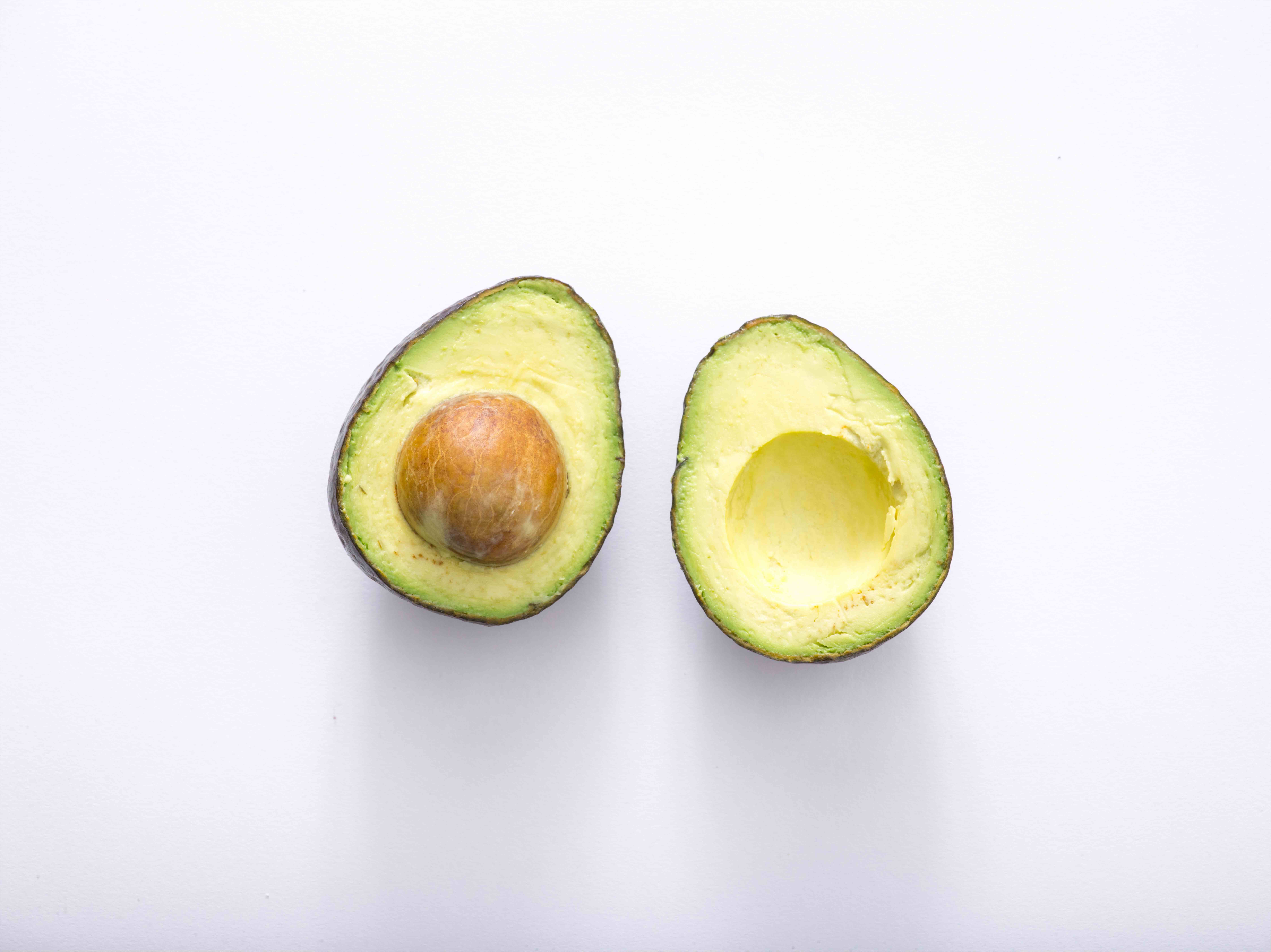 How to Get Perfectly Ripe Avocados
I like to pick out avocados before they are ripe. Most of the time, if they're already ripe in the store, they'll be bruised from people squeezing them. Gently squeeze the avocado without applying too much pressure. A ripe avocado will give slightly when you press it, but it shouldn't be mushy or hard.
Check for blemishes and avoid buying avocados with large brown spots or bruises, which may indicate the fruit is overripe or damaged. The stem should be firm and not easily removed. If it comes off easily, the avocado may be overripe.
Once the avocados are soft, I put them in the fridge. This will keep them at their peak of ripeness for a bit longer!
If you like this avocado pudding recipe, try my cottage cheese pudding! It's super rich and creamy but packed with protein. It's great for a healthy snack that tastes like dessert!
Print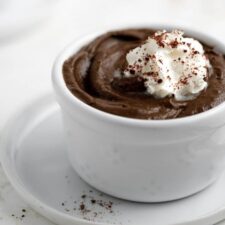 Easy Avocado Pudding
Author:
Prep Time: 5 minutes
Cook Time: 0 minutes
Total Time: 5 minutes
Yield: 1 1/3 cups 1x
Category: Dessert
Method: No Cook
Cuisine: American
Diet: Vegan
---
Description
This simple avocado pudding recipe is rich and chocolatey but secretly healthy! This pudding only takes a few minutes to make and it's the perfect treat for kids!
---
4 ripe avocados
1/2 cup cacao or cocoa powder (unsweetened)
1/3 cup maple syrup
1/4 teaspoon salt
---
Instructions
Remove the avocado flesh and discard the peel and pit.
Add all the avocados, cocoa powder, sweetener, and salt to a food processor.
Blend until completely smooth.
Add additional sweetener or salt to taste, if desired.
---
Equipment
---
Keywords: avocado pudding