What I Ate Tuesday
After a week of a (nearly) empty fridge, we finally stopped by Trader Joe's and left with a huge cart-full of delicious food! That place is like the Target of groceries stores. You go in for a couple bottles of wine and you leave with bags full of spelt risotto and edamame hummus. But hey, it's always nice to have a kitchen full of fresh produce and healthy ingredients. It certainly makes eating healthy a lot easier. Here's the run down of everything I ate yesterday:
I picked up some Greek yogurt and frozen berries which made the perfect breakfast parfait. I love the way frozen berries make the yogurt sooo cold and thick. I don't see my yogurt kick ending any time soon.
After a morning meeting, I pulled out a protein cookie. I'm so excited to share this recipe with you. I made a cookie with protein powder that doesn't taste like you're eating an old sponge. Amazing, right? I'll share the recipe with you on Friday!
One of these was enough to tide me over until lunch but I was pretty excited to heat up my leftovers. I made this gluten free zucchini lasagna on Monday night and there were plenty of leftovers for lunch the next day. (Click the photo for the recipe!)
I can't believe how delicious this dish is for how low calorie it is. If you're jealous of all the zucchini noodles out there and you don't have a spiralizer, this recipe is perfect for you! A mandoline slicer (or sharp knife) turns zucchini into lasagna noodles!
In the afternoon, I snacked on these adorable peppers with some hummus. Trader Joe's had a huge bag of these multicolored peppers for just a few bucks so I couldn't resist. I love how crunchy and sweet they are!
Once we got home from work I was feeling sort of uninspired in terms of dinner so it wasn't anything special.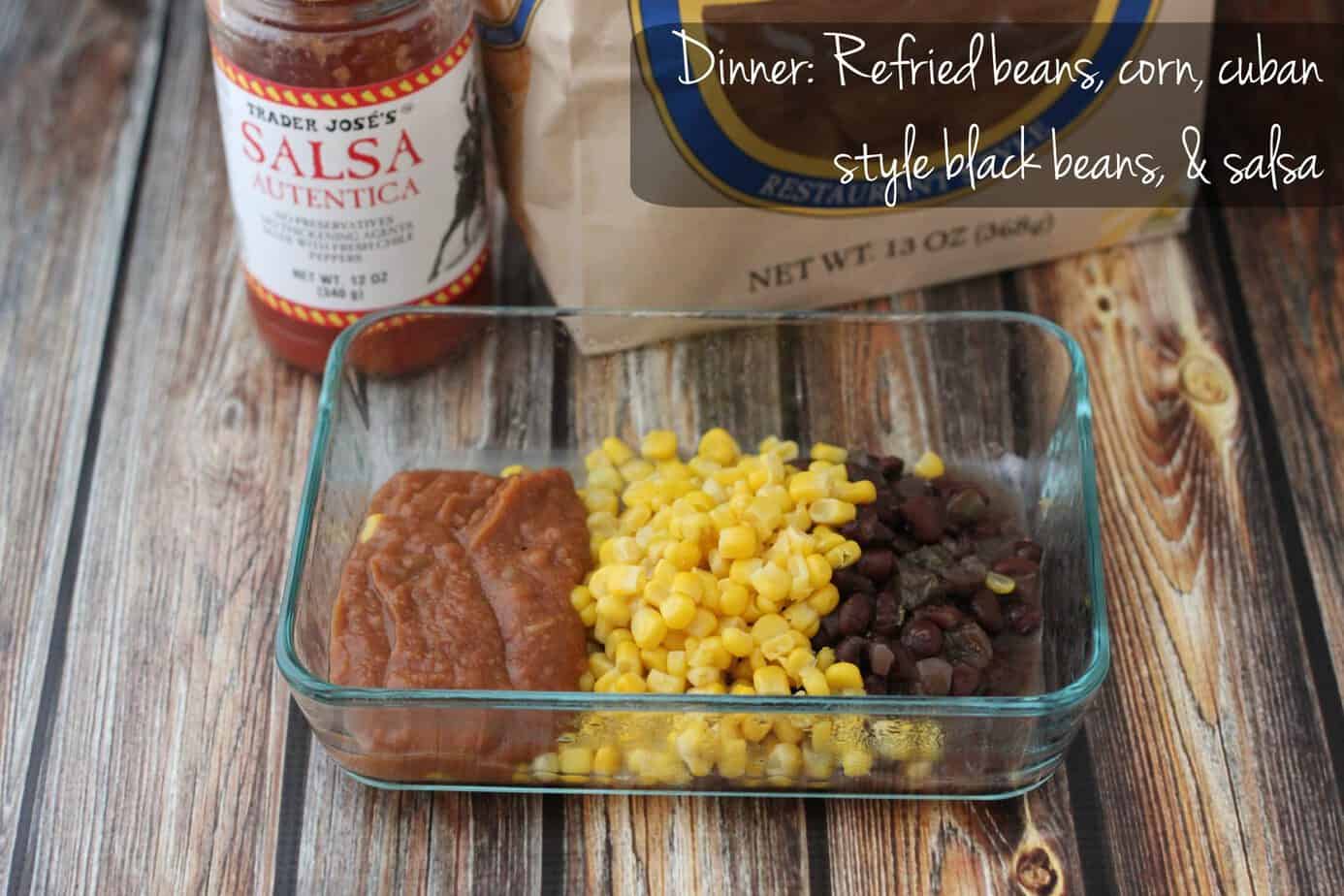 I call it the "throw it all in a bowl" dinner. Sometimes dinner just doesn't get fancy over here. Luckily, it filled me up which was much needed because it was an active day!
I managed to get in quite a workout yesterday. I did this ab routine, this toning workout, and then finished it off with a Tone It Up exercise ball workout from their DVD series. I was wiped by the end. Naturally, I had to refuel with a little dessert…
Phew, I did lots of snacking yesterday but I think my body needed it! (I definitely needed that ice cream. I mean, it's basically a protein shake. You can read my full review of Halo Top here.)
Are you a snacker?
I'm linking up with Jenn for What I Ate Wednesday!