5 Ways to Reduce Waste at the Grocery Store
A few weeks ago, I went to a "zero waste" grocery store tour at Ellwood Thompson's. The tour was led by local blogger, Erica from A Waste Not Kind of Life. I wasn't exactly sure what to expect but I was excited to find out. I'll admit that I don't often think about the environmental impacts of my grocery store purchases. I kind of thought if I wasn't buying meat and I was using reusable bags, I was doing all I could do, right? Wrong.
Erica walked us through the grocery store section by section and pointed out different ways we could make a difference to the environment simply by making more thoughtful choices. Some of these changes might be easier to implement than others, but we can all make changes to improve our footprint on the earth. Here are five simple ways I learned to reduce waste.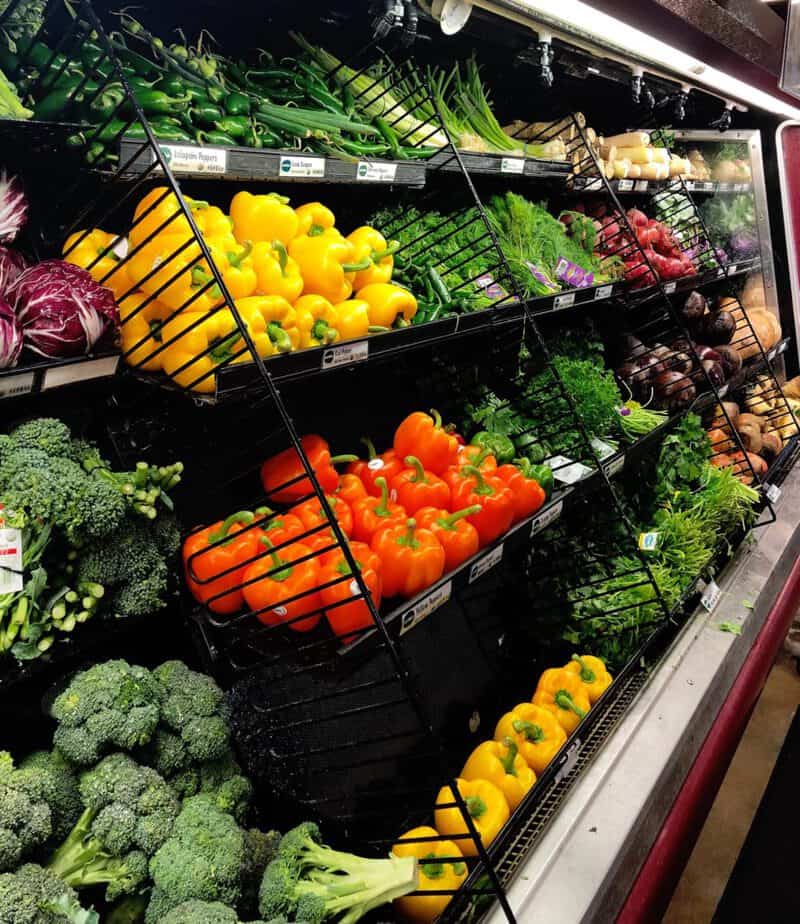 1. Pick produce that doesn't come in a container
Rather than buying that bag of lettuce mix, pick greens that don't come in a bag or container. Bring your own reusable produce bags and load them up with your favorite salad mix. Usually, greens like kale, romaine, and cabbages are sold without packaging. Not only does this save a bag or container, but you can also grab the exact amount of greens you need, which could mean less food waste! If you have the option, pick berries that are in cardboard containers (like what you'd find at the farmers market) rather than the plastic clamshell cases.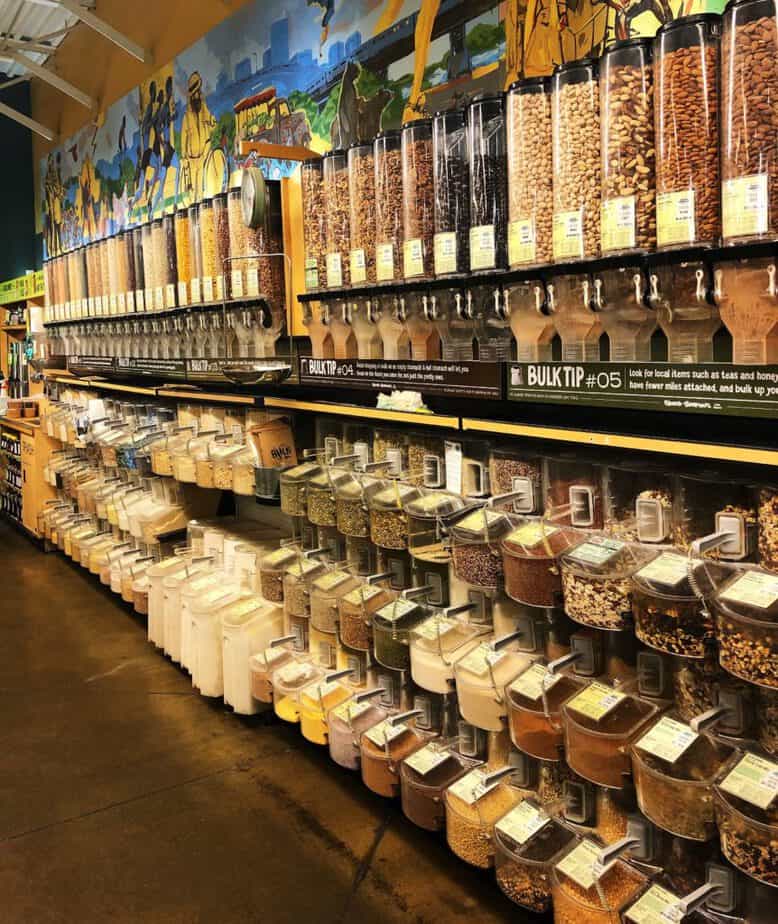 2. Shop the bulk bins and bring your own reusable containers
The bulk bins allow you to buy exactly as much as you need and they don't require individual packages. This can save tons of packaging, especially for things like grains and cereals. You can use reusable produce bags for things like rice and dried beans. Some stores, like Ellwood Thompson's, will even let you bring your own containers or mason jars. You just weigh the container before filling, so they can subtract the weight of the container from the price. How cool is that?
3. Look for household goods in paper containers
Things like powdered laundry detergent usually come in a cardboard box rather than a plastic container, which is a lot easier to recycle. Look for things like toilet paper that are wrapped in paper rather than plastic. Switch to reusable dryer balls to avoid static without having to purchase dryer sheets over and over. And obviously, if you use cloth towels instead of paper towels, you won't need to buy paper products nearly as often!
4. Choose glass containers over plastic
When buying things like milk or spaghetti sauce, look for items in glass jars which can be more easily reused or recycled. Both containers require a lot of energy in order to be recycled so it's not a perfect solution, but glass jars could also be re-used for storage. You could even check out some of Erica's ideas for upcycling!

5. Try to buy the biggest container that you'll realistically need.
Avoid the little snack size bags, the individual wrapped things, or the single-serving versions since they require a lot more packaging. Rather than buying 6 individual cups of yogurt, buy one large container. Not only does this save on packaging, you'll likely save money as well! Most of those single-serving foods are seriously up-charging you. Bringing beer to a party? Grab a growler rather than a six pack!
I really loved thinking about how my daily habits could make a positive impact. I might not implement all off these changes every time, but just being more aware of my consumption helps! I'm going to make more of an effort to remember my reusable grocery bags, cut down on my food waste, and be more mindful of my impact on the environment.
Do you have any tips or tricks when it comes to sustainable grocery shopping?