Fall is my favorite time of year in Virginia and I love that the weather stays pretty warm through November. (I realize that's all relative but coming from Ohio, this weather feels warm!) There are also plenty of excuses to be outside since we're close to a river and not too far from gorgeous mountains. There's also an abundance of wineries, breweries, and cideries nearby! While wineries tend to be the destination spot in Charlottesville, there are actually quite a few great cideries to visit.
Here are 3 cideries you should visit near Charlottesville ,VA!
1. Castle Hill Cider
Castle Hill Cider is in Keswick, VA roughly 30 minutes from Charlottesville, VA or just over an hour from Richmond. They have a large tasting room as well as a big patio with plenty of outdoor seating. The weather was gorgeous when we visited so it was nice being able to sip our cider outside. The full tasting is a little more expensive than most ($12 for a full tasting) but it was an extensive list. (I lost count but I think we tasted 9 different ciders. Maybe 10?) The staff was really nice and was able to accommodate our group of 10, which is no small feat!
My favorite: The Celestial Merret. It wasn't too sweet, fermented (or I guess, "re-fermented" in the bottle) and it wasn't too sweet. This one was really easy to drink and was perfectly refreshing!
2. Albemarle CiderWorks
Albemarle CiderWorks is in North Garden, VA, only about 20 minutes away from Charlottesville, VA. It has a large tasting room with plenty of space inside and out. We did a 6 flight sample of all of the ciders which nice. I think I generally prefer flights vs. tastings because you can get a really nice sample of each. I liked the cider at Albemarle, although their ciders weren't as diverse as some of the other places. But if you really like a clear, crisp, dry cider, this is the place to be!
My favorite: Jupiter's Legacy. Tart, citrusy, and refreshing. This is their flagship cider so it's a good one to start with!
3. Potter's Craft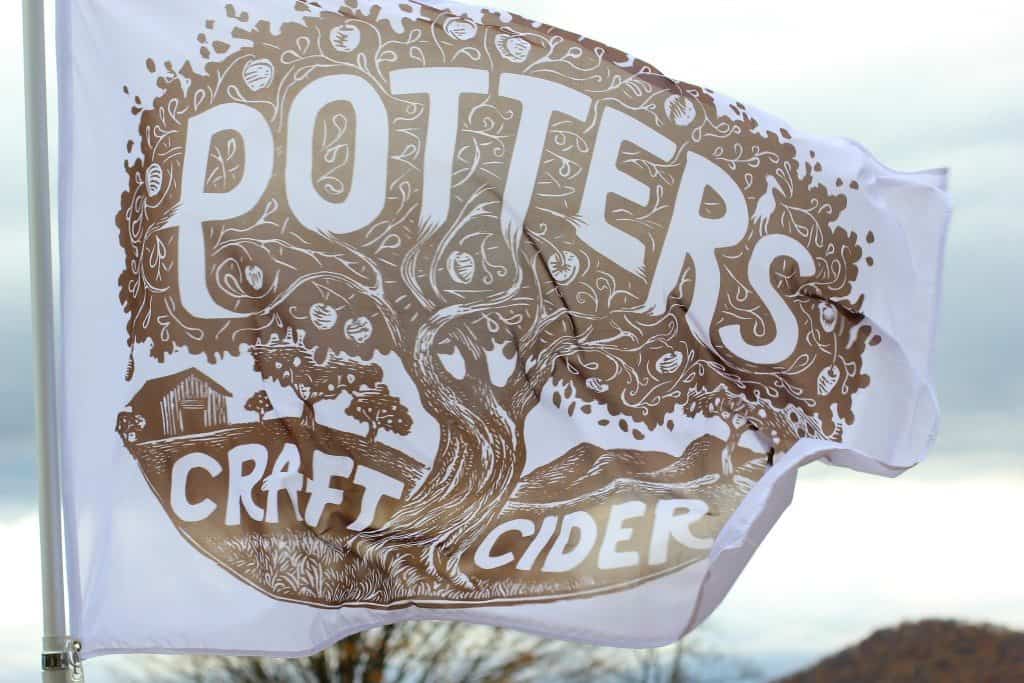 Full disclosure, Potter's Craft Cider doesn't always have tastings available on-site but they do pop-ups around the state so you might be able to catch them in a different spot! (Hint: follow #CiderStream on Instagram to see where they are!) We got lucky and managed to catch there pop up on site where they do the brewing. We piled into the air stream trailer to get out of the windy air and we tasted 4 of their ciders. Although we only tried 4, each one was really different, so it was fun hearing which ones people liked best.
My Favorite: O'Tannenbaum. There were debates among our group about which one was the best. I liked the O'Tannenbaum because, as the name suggests, it sort of had a hint of a gin flavor. I thought it was delicious. Other's preferred the Ryesap but that one had too much of a scotch taste for me! They really did have something for everyone, though.
If you're looking to try these ciders but can't make the trip to Charlottesville, most of them can be found across Virginia. Here's a link to find each of them around Virginia:
Have you ever been to a cidery?