What I Ate [In Ohio] Wednesday
I'm not in the mood to put this in some special order. It's basically just some of the highlights of my Ohio eats, which is appropriate, since it's What I Ate Wednesday. (Thanks for the link party, Jenn!)
So here are the fun meals that have found a home in my tummy:
Yesterday morning was Raw oatmeal (yay free samples) and I turned it into chocolate covered strawberry oatmeal.
1/3 cup oats,2/3 cup water, 2 tbsp cocoa powder, 2 packets of stevia, 1/4 cup slices strawberries
My favorite dinner was courtesy of the best restaurant in Columbus, Northstar Cafe. And per usual, I had the epic veggie burger.
This is seriously a rock-your-face-off burger. Even meat eaters will agree this thing is amazing. And in case you want to try it for yourself, but don't live in Columbus, my friend Krista was sweet enough to send me the recipe. The beets are what give it that lovely purple hue!
I also ate my weight in ice cream. Have you heard of Jeni's?
Its the best ice cream in Columbus and they have an AMAZING variety of flavors. The girl at the counter must have sensed that I love ice cream, because she literally made let me try at least 12 different flavors before I settled on this trio:
Dark chocolate, buckeye state, and brown butter almond brittle. Heaven.
Other non-food hightlights:
Playing music with my buddy Brent (you can't see the guitar and drum set that we were playing with!)
New kicks that I'm in love with (Shanna, this is for you!!):
Ice Green Tea Latte + Matcha powder (recommended by my bestie):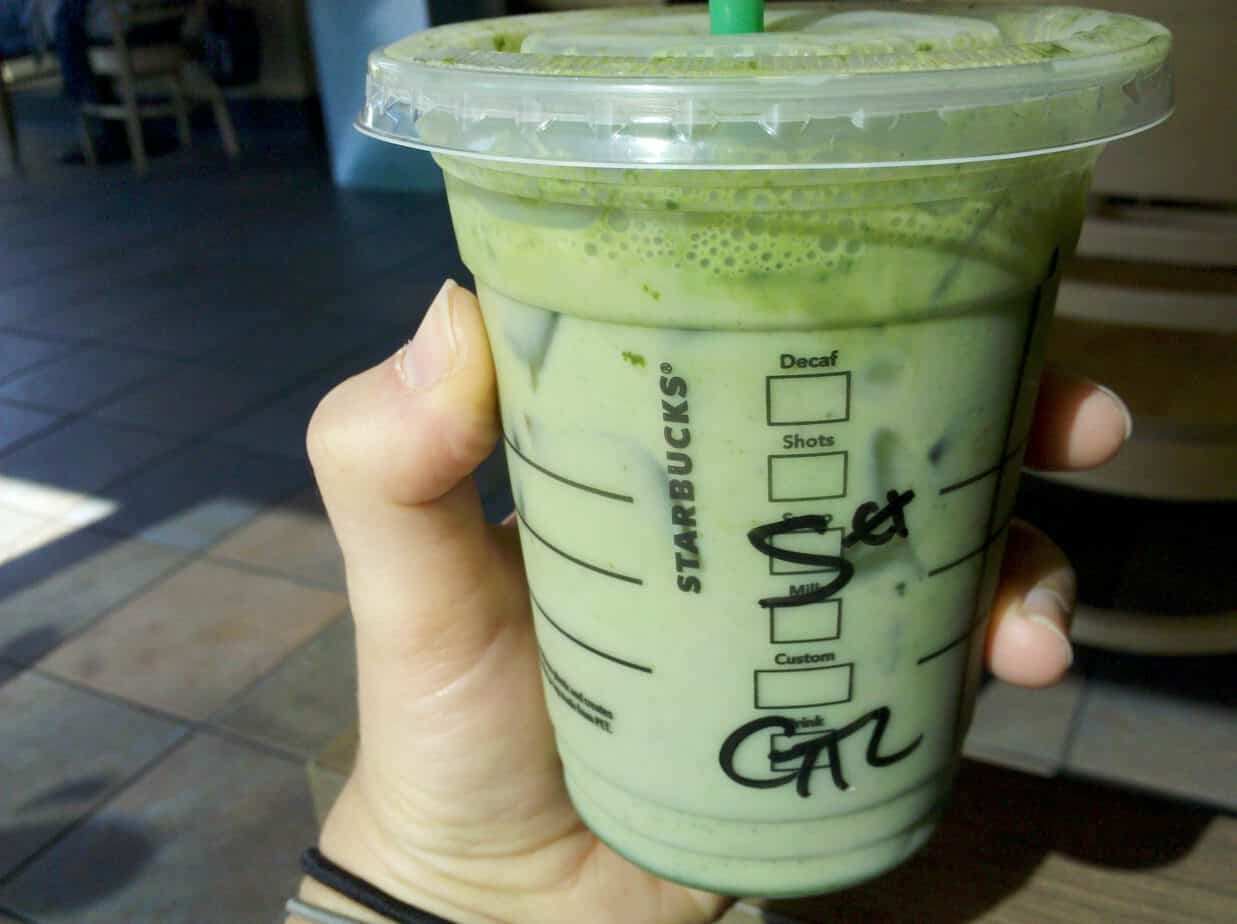 This sort of tasted like grass. In a good way. Have you tried this yet?
What are you eating today?
What's your favorite ice cream flavor?