Love for Local Bloggers
Yesterday, I had the opportunity to speak in a Communications class at Virginia Union University, on a panel with a couple of other local bloggers, Phil & Sharvette. They're both awesome and it was fun to meet them in person!
We talked about the joy of blogging, what we've learned from it, why we think it's important, and how to grow your network. It was so much fun, and its easy to talk about something I'm passionate about.
I thought I'd share 3 quick blogging tips that we talked about:
1. Be authentic but be professional. You should be you, but remember that potential employers and brands could be watching. Sharvette had a great point that bashing a celebrity on her Twitter account could come back to bite her if she had an opportunity to interview them on her radio show in the future!
2. Leverage technology to help you get everything done! Phil pointed out that we have tons of technology at our fingertips. Programs like Hoot Suite and apps like WordPress make blogging a whole heck of a lot easier. (And you get to avoid that "you're always on your computer" accusation from your significant other.)
3. Take every opportunity you can find. Look for freelance opportunities, guest posts, non-profits, and any other place where you can practice your blogging skills. Even if they're not the "perfect" opportunity, you can still make the most of it!
Since we're already on the subject of blogging, I thought I'd share a couple of the new-ish blogs that I'm loving: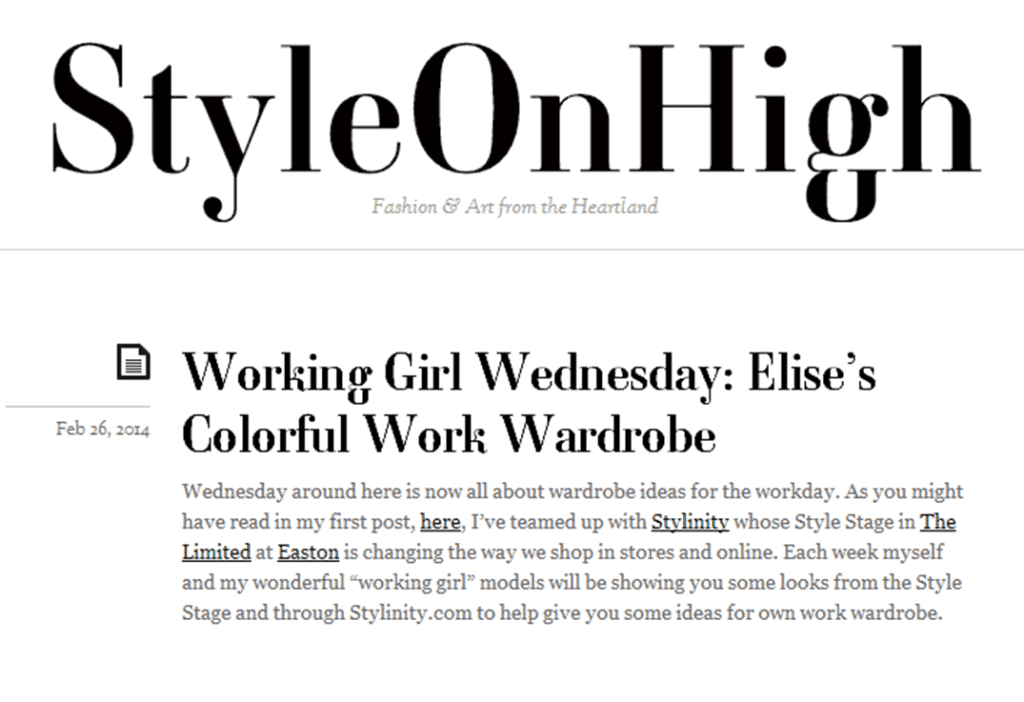 Ok so technically it's not a local Virginia blog, but my friend Ashley writes at Style on High, in my hometown of Columbus. She has an awesome sense of style and I love that she features things that are affordable… since I'm kind of cheap.
My friend Christina (who is one of the bridesmaids in my wedding) just started a blog, Tiramisu for Breakfast and it is as adorable as she is. Her skill of drinking red wine in an all white apartment would impress Olivia Pope. She's amazing.
Any blogs you're loving lately?