Things I'm Addicted To
1. Documentaries.
Good thing I've got netflix. I've been plowing my way through SO many films. My parents and I just watched "American Hollows" a documentary about a family living in Appalachia. It was pretty sad actually, to see the state that these people were living in. Quite interesting.
2. Hummus.
Oh my gosh I can't get enough hummus in my life. I got the spinach artichoke hummus the other day and it's DELICIOUS. I'm normally a red pepper fan, but now… I might be "going green"
3. Family Time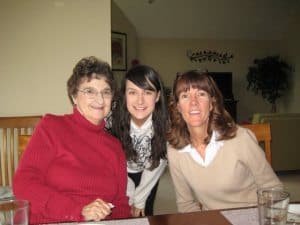 Ok, it could just be that my family is superfreakingcool. But I'm loving me some family time. That's three generations right there!
4. Mexican Food!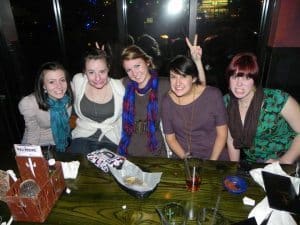 Mad Mex has become a Wednesday night tradition (which I will be sad to leave behind!) The lovely ladies I'm with are my high school BFF's. And they're still my BFF's. Some things never change.
What things are you addicted to these days?
<3 Liz