Sweetest Stitch Boutique
I'm so excited to share this post with you because I'm doing something a little different today! I tend to be behind the camera (and next to the stove… or climbing on a chair, depending on the angle) not in front of the camera. So while this is a little out of my comfort zone, I'm glad I did it!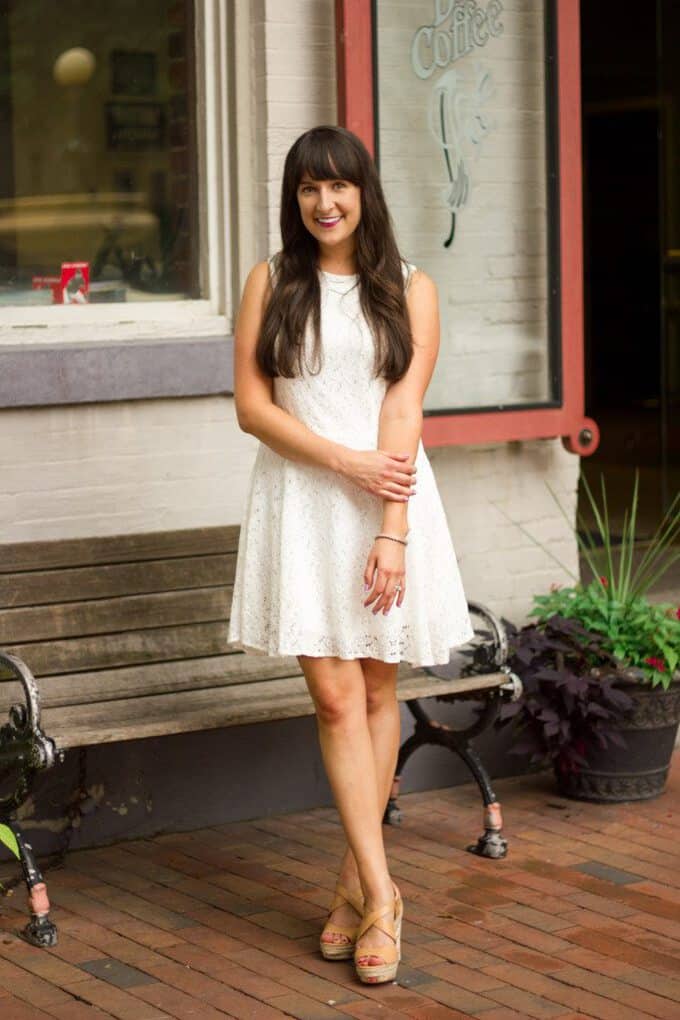 Let me introduce you to Sweetest Stitch! They're an online boutique and the owner, Niki, lives here in Richmond. I met her at a blogger meet up in DC and she's so nice. I'd seen Megan styling some of their pieces on Instagram so I was excited to browse the shop and pick out an outfit! How cute is this loveable lace dress? They have tons of different styles and they're all pretty affordable! You can read more about their story here. I love the background of how Niki started the boutique!

What you can't see is the 100 degree temperatures when we were doing this shoot! Thankfully, this dress kept me cool! When I first slipped it on, I couldn't believe how comfortable it was- just the right blend of structure and stretch. I could live in this dress! I've worn it to brunch at a friends house, out to dinner, and with a blazer over it for work. It's so versatile!
I've honestly had trouble figuring out what exactly my "style" is but I really love the vibe of all the clothes from Sweetest Stitch. I felt so good in this dress!
It was also a great chance to meet up with other local Richmond bloggers.  I'd met some of these girls in person before but others I'd only know through the 'gram! The blogging scene in Richmond is pretty amazing. I'm so happy to be a part of this network! You can see us having just a little bit of fun in this video:
Make sure you check out the other blogger to see their style picks!
I'm already finding inspiration from their blog posts & Instagrams!
How would you define your style?