After Thanksgiving, life picked up speed and the first week of December flew by! We made the most out of the weekend though, enjoying the some holiday magic in Richmond.
Friday night we went downtown for the Grand Illumination. We'd never been before so I wasn't sure what to expect but it was lots of Christmas lights & live music!
We left the Grand Illumination in time to catch RVA Tonight, a life "talk show" put on by the folks at RVA Comedy Coalition. I've been to lots of the RCC shows but I hadn't been to RVA Tonight. I didn't hear about it until the day of the show but once I saw that John and Sherry from Young House Love were going to be one of the guests, I knew we had to go. Plus, it was at the Byrd theater, which was the perfect venue for the show! The RVA Comedy Coalition put on a great show. I loved it!
Saturday morning, I hit up a Pure Barre class and my legs were shaking by the time I left! Alyssa's class isn't easy but she's a great teacher! I made a quick stop at Trader Joe's and picked up some goodies! It surprisingly wasn't super busy so I took my time browsing around. Does grocery shopping count as a hobby?
We had some of these soy & flaxseed tortilla chips with this soup for lunch.
After lunch I did some recipe testing and came up with a delicious gluten free brownie recipe. I can't wait to share it with you!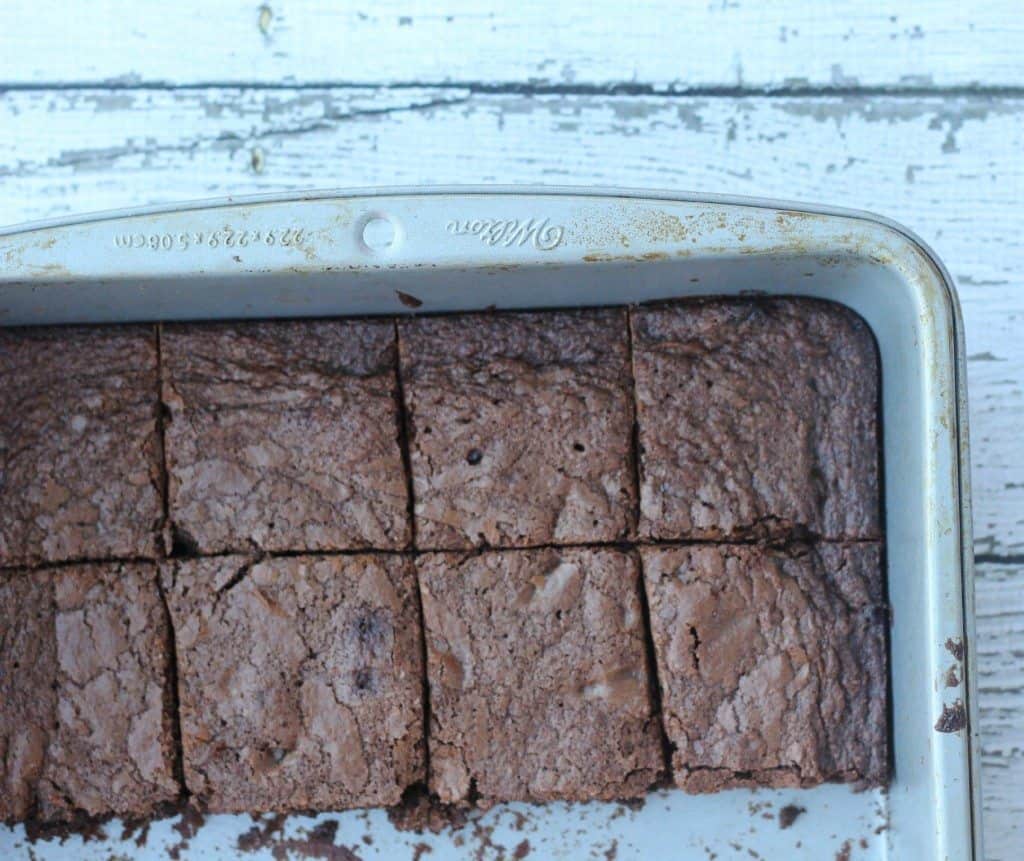 Around 4:30, we headed to our church for the annual Christmas pageant. Alex and I set up the food during the actual pageant but we did get to participate in a pretty awesome Christmas sing-a-long. I love Christmas music!
Sunday was filled with the typical routine (reading the paper, cleaning the house, going to gymnastics, heading to church) and then our monthly cooking club switched things up a bit by doing a wine class!
I ended up asking a lot of questions and I learned so much! I once saw a bottled that was labeled "vegan" and I was so curious why. As it turns out, sometimes egg whites or sturgeon bladder are used during the "fining" of wine (like a final filtration) so technically an animal product is sometimes used. Strict vegans, take note!
This pinot noir was my favorite! Our wine expert Morgan also told us about an app called Delectable Wines that helps you track your favorites. When you scan the bottle, it also give you reviews from others, pricing info, etc. It's pretty handy!
She also gave us a handy chart from Wine Folly that recommends which wines to pair with which dishes. One last tip I'll share, I asked which two wines would you bring to a party if you weren't sure what they were serving and she recommended Cabernet Sauvignon (for red) and Chardonnay (for white) which are both a fairly safe bet. Good to know!
Of course, lots of cheese was consumed. The big rectangle block of cheese was a Gruyere from Trader Joe's and it was definitely my favorite. I might have to make another Trader Joe's run just to grab some of that cheese.
Now I'm prepping for a busy week ahead! I'm hoping to finish up my Christmas shopping this week. Thank goodness for online shopping.
Did you do any holiday activities this weekend?