What I Ate: Sunday
This past weekend was overrun with house projects. We did squeeze in a silent movie at the Byrd (Phantom of the Opera!) and our church's harvest party (so much square dancing!) but pretty much every other spare minute was spent on house related activities. After we did some shopping on Saturday, we had light fixtures to install on Sunday! But this blog is about the food so here's what I ate during all of those projects!
When I woke up, I wasn't craving any of my regular breakfast foods so I just sliced up on apple and munched on that while sipping on coffee.
For some reason, the only thing that really sounded good was a sweet potato. So I went with my cravings and I roasted up a sweet potato. With a little ketchup, this was pretty tasty!
We spent the later part of the morning taking down a ceiling fan in the dining room, installing a light fixture in the dining room, and moving the dining room fan into the living room. We also took down our light on the porch and put up a (prettier) new light. I say "we" but really I just handed Alex tools while he did the hard stuff. 😉
Like every project, it took longer than expected. When we move the fan from the dining room to the living room, the base on the new fan was smaller than the old one, meaning we needed to touch up the ceiling paint. We have 9 million cans of paint because, like every homeowner, we save all of these random bits of paint thinking we'll need them again. I grabbed the first can I saw of flat white, gave it a stir and started painting.
It was definitely grey, not white. Oops.
So 3 more coats of actual white paint later, we were ready to hang the new fan. And that is how house projects multiply.
By then, it was lunchtime and I reached into the freezer for something simple.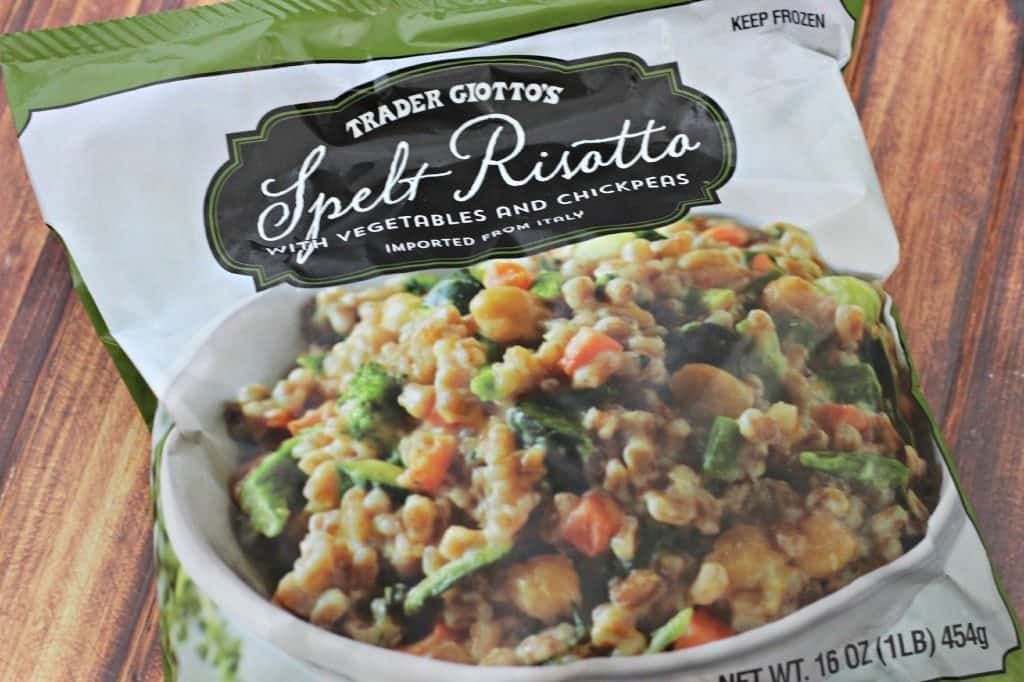 I actually really love this dish. It's a spelt risotto so it's a little chewier than a regular risotto but it has more protein and fiber. The veggies are great and it has a nice smokey flavor from the cheese.
We also had some bell pepper + hummus on the side. I love a crunchy pepper! We wrapped up a few smaller projects before heading to church. Lucky for us, there is a Lowes really close to our church. It was literally our third time at Lowes/Home Depot that weekend. We spent entirely too long picking out light bulbs (WHY are there so many options?!) so we just stopped at Chipotle on our way home.
This was brown rice, black beans, peppers, tomato salsa, corn salsa, guacamole, & lettuce. Perfection. We at this while watching an episode of 30 Rock… right before finishing up the new porch light. If you ever need someone to hold a flashlight, I've really been perfecting my skills. Also, Alex can now change light fixtures in the dark. Talents.
I usually stick to food on here but if you guys are interested in a house update, let me know!
What's your go-to takeout meal?