(Mostly) Sugar Free Meals (Week 4)
After a few weeks of no sugar (except for the occasional piece of fruit) I'd say we've started sort of adding sugar back in. Still just in the form of fruit, but there's a little more fruit going on now. The crazy thing is, I swear grapes tasted sweeter than I remember. Maybe it's in my head? I don't know. But anyway, I wanted to do a quick recap of meals for What I Ate Wednesday (or in this case, Saturday).
We woke up weirdly early. I'm talking like 6:15am early. That's not unusual for a weekday but we typically sleep in until around 7:30 on the weekends. It was kind of awesome being up early though because we got so much stuff done. I started cleaning the house and got the lawn mowed before I finally sat down to some breakfast and coffee!
Typical plain Greek yogurt and berries. I also added some coco nutty granola on top. The recipe is from the I Quit Sugar cookbook and it is fantastic! It's "sweetened" with a bit of brown rice syrup but sweet might be a stretch 😉 Still, it's delicious and I love the crunch it adds to my breakfast! If you love coconut, definitely give it a try.
After breakfast I hit the grocery store. I think early morning Saturday grocery shopping might be my new thing. I usually just order groceries from Relay Foods online but if I have to go to the grocery store, early morning is where it's at. No lines, no crowds, just a quiet peaceful store. YES.
Once we finished up our to-do list, my brother, sister in law, and nephews came over for lunch. It was SO fun having them over and I was glad I got to cook for them! I made channa masala with rice and naan and I finally didn't make it too spicy for Alex 😉 #iheartcayenne
After lunch, we did the last bit of cleaning and got our TV mounted over the fireplace. Soon after, I was back in the kitchen, playing around with some homemade Larabars. Larabars are actually one of the few snack bars that don't have a laundry list of ingredients so I have no problem eating them, but it's a little cheaper to make them at home and I like being able to make mini bars.
I made these with just almonds and dates! Doesn't get much simpler than that. It seems like most recipes online recommend a 1:1 ratio of nuts to dates but it tasted too sweet to me so I added slightly more almonds. I wrapped each of these individually so we can grab them on the go! Obviously, I had to taste test one of these…
Once dinner rolled around, I wasn't in the mood to do much more cooking since we were having people over later so I didn't want to dirty up the kitchen again. We decided on a pretty easy dinner of kale salad and Trader Joe's macaroni and cheese. I made this spicy kale salad recipe which is so easy and delicious. (Kale cancels out the macaroni and cheese, right?)
After dinner, we had some friends over to play games which resulted in a hilarious round of Heads Up. If you haven't played it, it's worth downloading the app! I snacked on some chips and salsa between games with a little white wine. Not a bad way to end the day!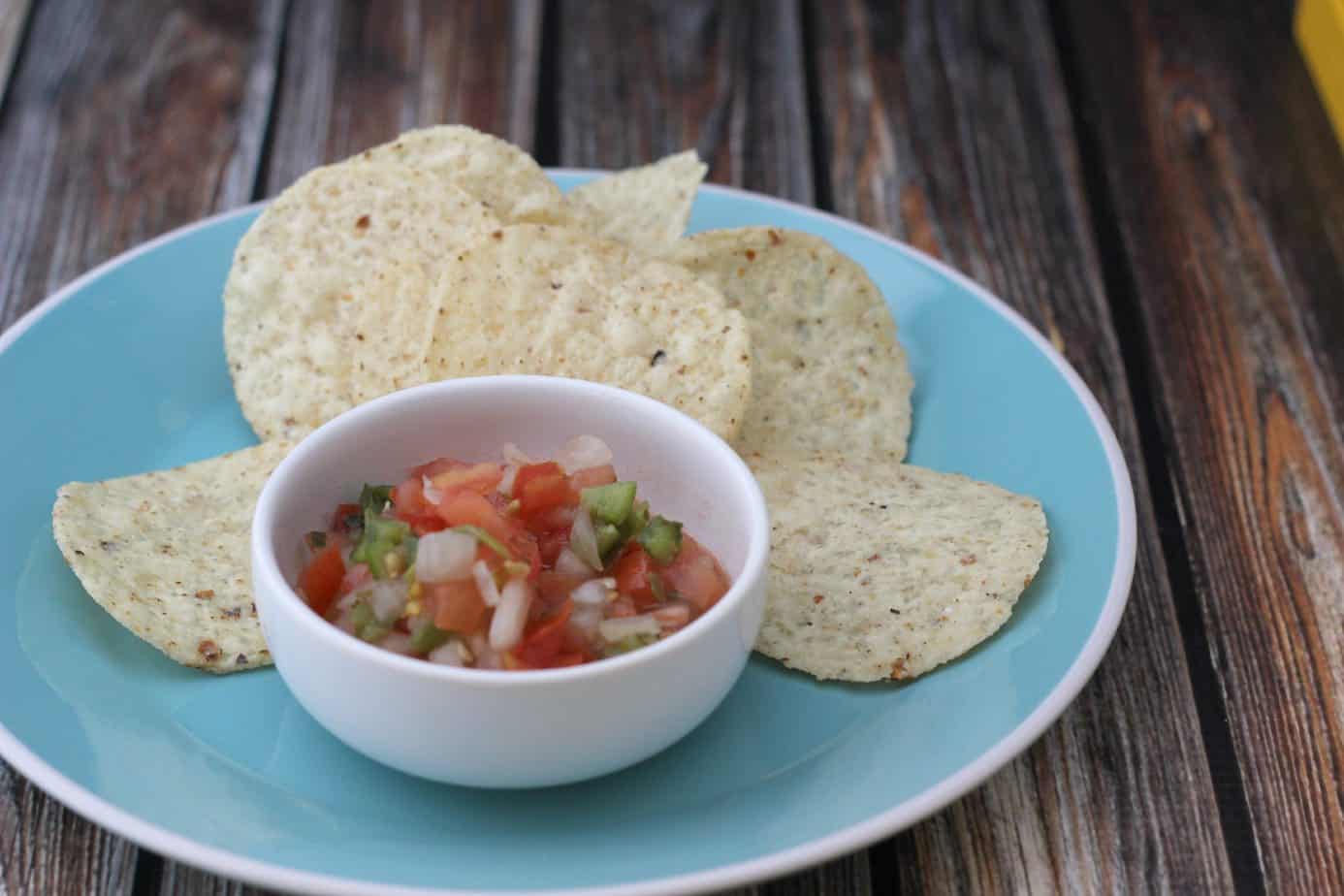 For more sugar free posts, check out these:
Do you like sweet treats or salty snacks?