Phew! It has been a family filled weekend which is one of my favorite things! My parents have been in town over the past few days and it is so awesome having them here. I'm so lucky to live in the same city as my brother, sister in law, and adorable nephew, so it's awesome when my parens come for a visit.
We're hoping they move here soon! It's pretty hard to resist adorable baby smiles, so we think they'll cave in. 
It's been an exciting weekend, but I can't share the details quite yet. (Uh, no, we don't have a baby on the way.) But I CAN share a new recipe with you!
These mini dark chocolate cakes are super delicious!
Mini Dark Chocolate Cakes
These little cakes are so gooey and delicious. It makes 5-6 cakes total.
Ingredients
½ cup flour
3 tbsp cocoa powder
¼ tsp baking soda
¼ tsp salt
½ cup sugar
¼ cup greek yogurt
1 tsp vanilla extract
⅓ cup water
3 tbsp mini chocolate chips
Instructions
Preheat oven to 350.
Mix all the dry ingredients together.
Stir in the greek yogurt, vanilla and water until just combined.
Grease a muffin tin or mini baking tins.
Scoop out the batter evenly into the tins.
Sprinkle with mini chocolate chips.
Bake for 12-15 minutes, until just set.
Sometimes I want dessert but I just want a
little
bit. These little cakes are perfect! They stored well in an air tight container for about 4 days. (They might have lasted longer… but I couldn't resist them for any longer.)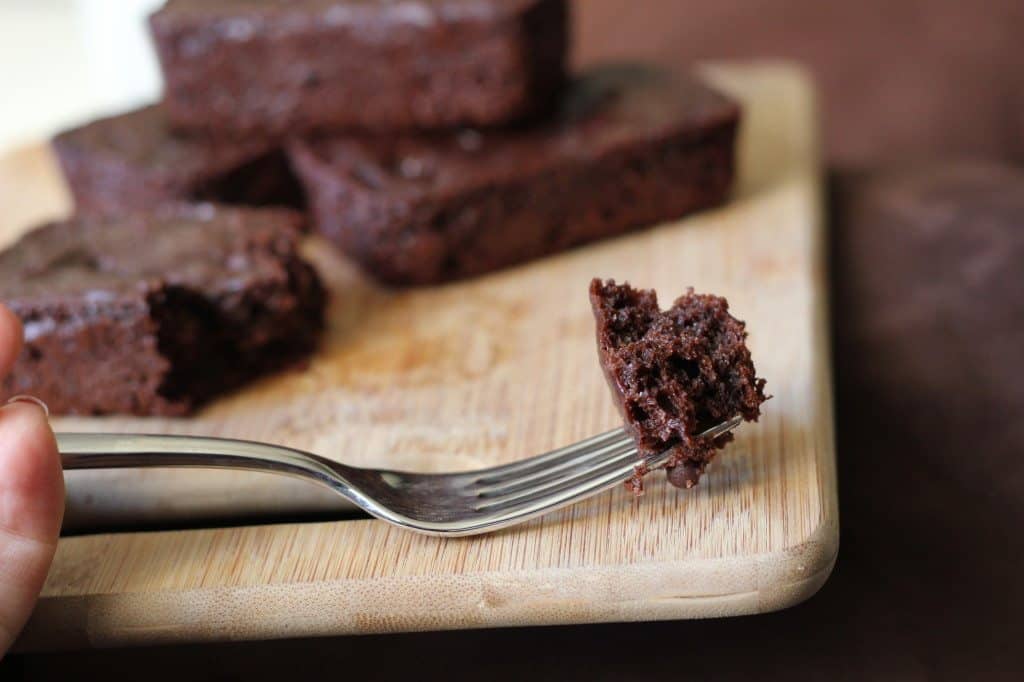 Mmm. Cake.
What's the best cake you've ever had?