Classy people throw dinner parties. We throw Chipotle parties.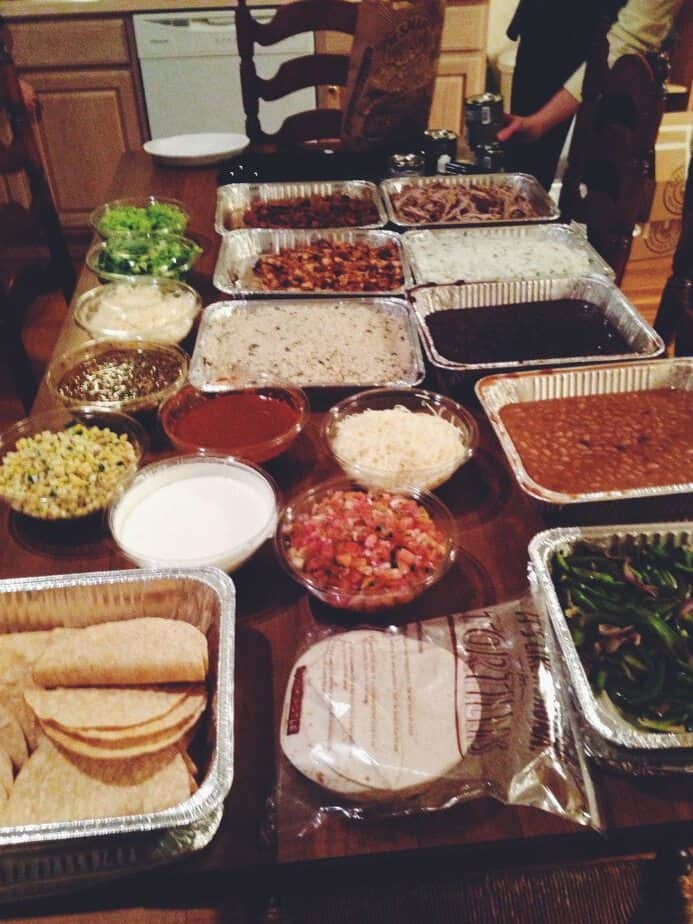 The awesome folks at Chipotle offered to cater a party for us, and I'm not one to turn down an excuse to throw a party. (While I did receive all of this free of charge, I wasn't required to blog about it, but I wanted to because I adore Chipotle.) They just introduced a bunch of different catering options, so I'd highly recommend it the next time you're throwing a soiree.
It was so. much. food. And it was delicious.
Definitely the perfect way to start the weekend. Thanks, Christina, for capturing this shot of the men carrying in some of the many bags and boxes of food!
Even though we had a house full of people over, there was still a lot of food leftover. After eating burrito bowls for two days straight, I finally decided we had to switch it up. (Although to be fair, if there was a meal I could eat over and over again, it would probably be a Chipotle Burrito Bowl.) So while I was brainstorming a few ideas for using up these ingredients, I thought I'd share with you some of my tips for using leftovers.
Soups
This is probably the easiest way to use up leftover vegetables, beans, or meat. Throw it all in some vegetable broth or tomato sauce.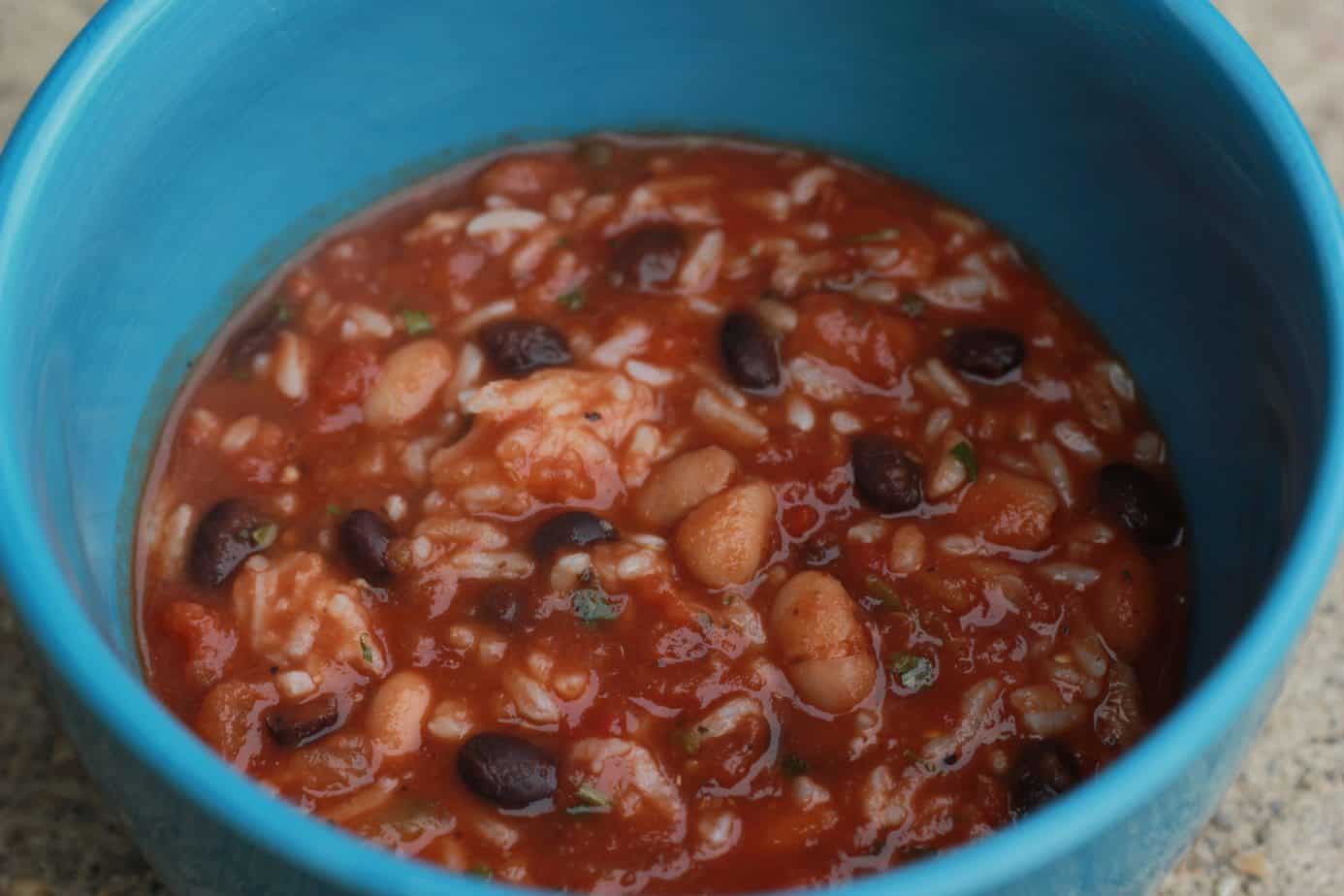 I added 1 (28oz) can of crushed tomatoes in a large pot, and then added in a few cups of black beans, pinto beans, rice, and salsa. That's literally all it was, and it turned out great. The great thing about leftovers is, your ingredients usually already have plenty of seasoning. Adding a little extra salsa kicked up the heat, which I liked.
Stir Fry
Of course, a giant stir fry is also a great way to use up extras, even if it does look a little ugly in pictures. While I'm not a meat eater, I could have tossed the leftover fajita vegetables with the steak or chicken we had leftover. I like to stick with lots of veggies and beans (and some hot pepper flakes for good measure).
Salads
Of course, if you've also got some greens to use, you can pile everything on top of a bed lettuce, spinach, or kale. Tossed with a light vinaigrette, you get a new flavor combination. Salads with lots of beans and veggies keep you full, while still using up those leftovers!
I'm linking up with Katie to share this marvelous idea!
What's your favorite way to use up leftovers?