Summer often steals the show in terms of seasonal produce. It's varied, colorful, and abundant. But don't let fall go unnoticed. There are tons of in-season fruits & vegetables that should be showing up on your plate!
There are a few major benefits of buying in season produce:
In season produce tends to be cheaper! This is the time when it's abundant so it's easy to find and usually on sale.
It's easier to buy local, which means it's fresher and better for the environment.
Plus, in season produce typically tastes better. It's fresher, it's ripe, it's been picked at just the right time!
Here are a few ideas for using those seasonal fall fruits & vegetables!
Brussels Sprouts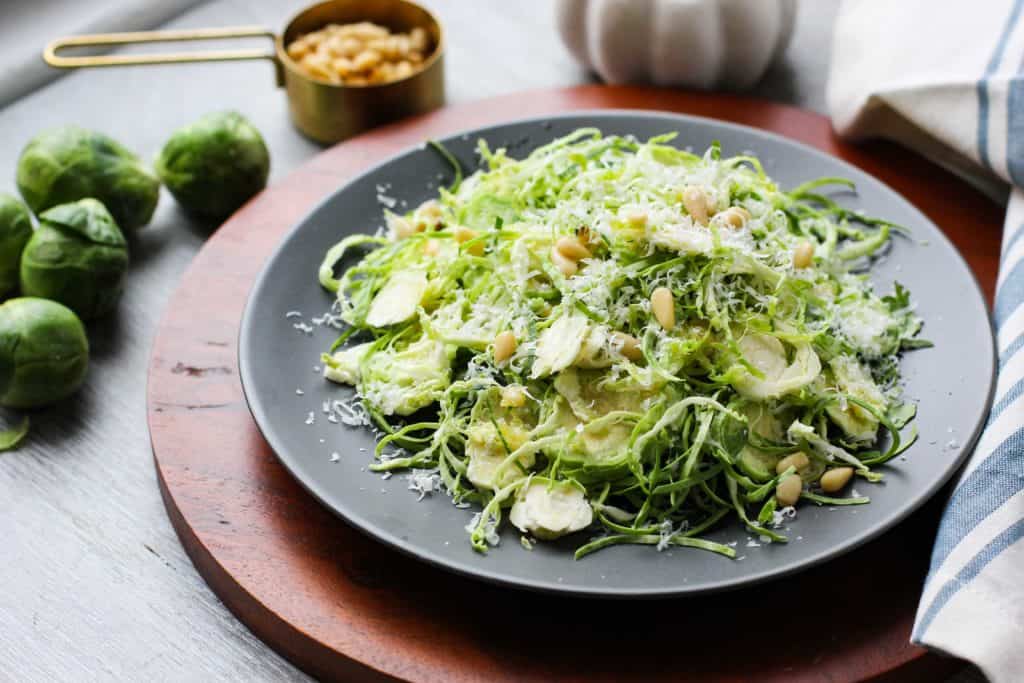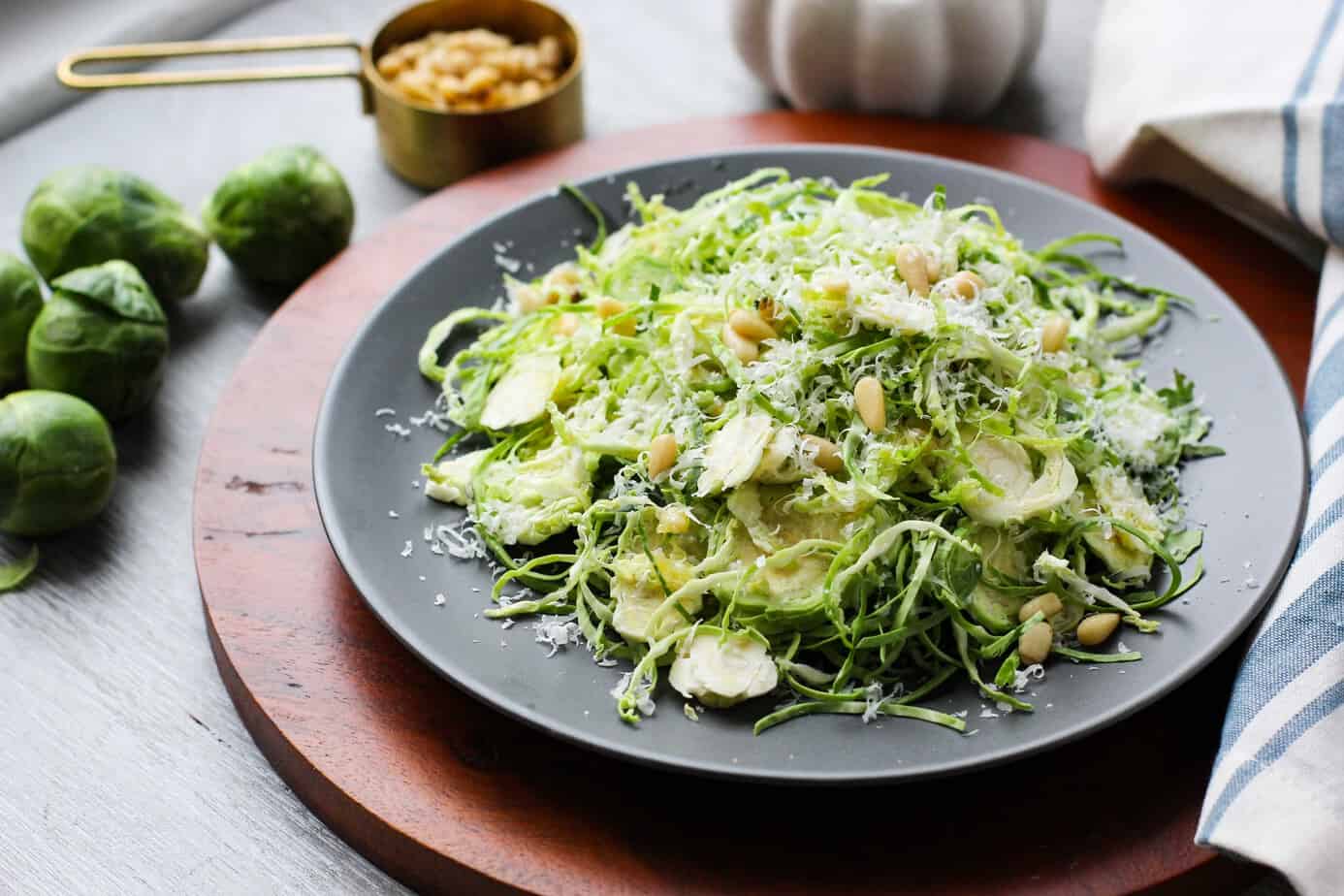 Initially, I wasn't a big Brussels sprouts fan. Oddly enough, the way that got me hooked on them was eating them raw! Shaved into thin sliced and tossed with olive oil and parmesan, these crunchy sprouts are perfect for a hearty salad.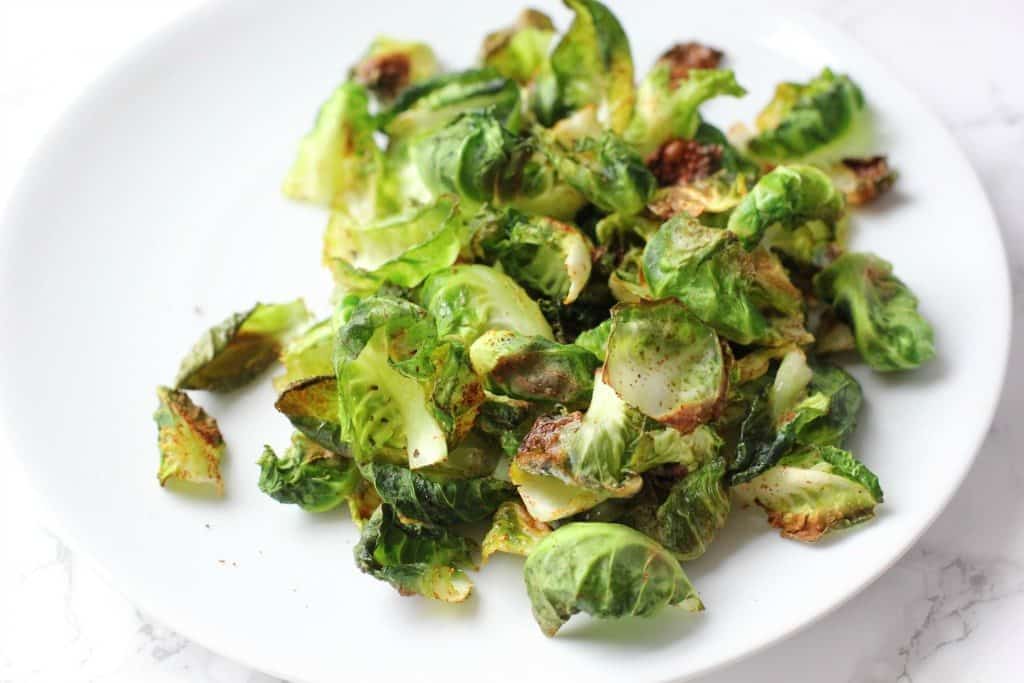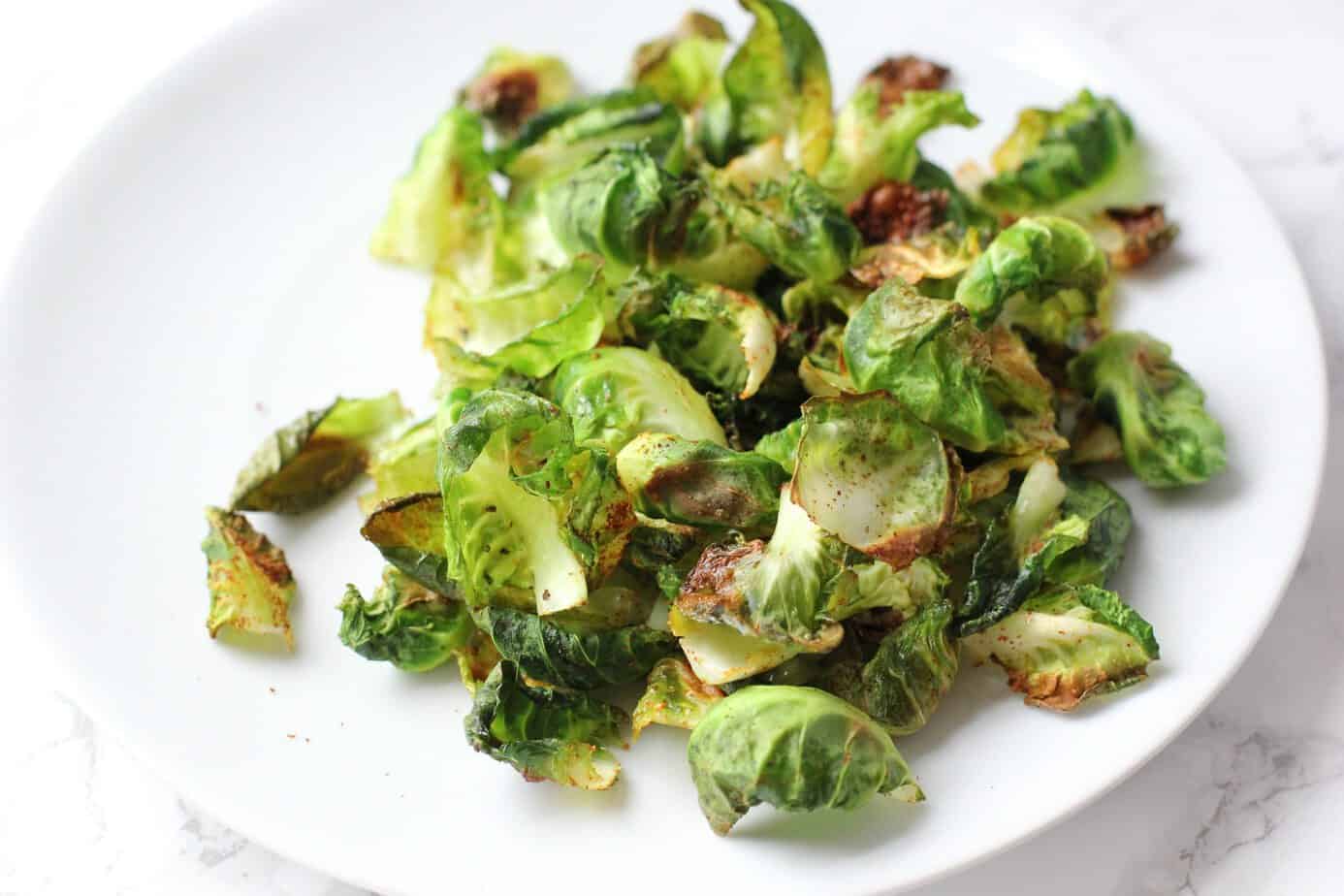 Or if you want to keep it simple, try these spicy Brussels sprout chips! If you're a fan of kale chips, you've got to try this twist!
Spaghetti Squash
Please tell me you've tried spaghetti squash! This spaghetti squash lasagna recipe is one of my favorites and it's been one of my most popular recipes on the blog. It's so cheesy but so simple, which makes it a weeknight favorite!
Butternut Squash
While I love simply roasting chunks of butternut squash and calling it a day, this butternut squash and wild rice salad has made it onto our Thanksgiving table for the past two years. It's vegan, gluten-free, and packed with tons of seasonal flavor!
Cauliflower
I know cauliflower tends to be available year-round but it's freshest in the fall! That means it's the perfect time to try this cauliflower potato mash. It's a healthier twist on standard mashed potatoes but even these passed the Midwestern husband test, so you know they're good.
Kale
Ok speaking of vegetables that are everywhere… I know (or I hope) you've been eating kale all year, but that doesn't mean it can't continue to shine, especially when it's in season. Give it a fall twist with crunchy apples and walnuts.
Or if you weren't convinced to try those spicy Brussel sprout chips, then you can make these vegan kale chips.
Potatoes
You probably don't need any more reasons to enjoy potatoes but just in case you're bored of the standard baked potato, try these southwestern stuffed sweet potatoes! Black beans, corn, cheese, and a creamy avocado sauce take these to a new level!
Not a sweet potato fan? Try these roasted red potatoes with chickpeas and asparagus. It's the perfect combination with fresh dill and lemon! This is one of those recipes I make over and over, especially in cooler weather!
Bell Peppers
Technically bell peppers are in season during the summer and fall so keep them on your plate!
These cheesy stuffed peppers are a twist on baked pasta shells! Cheesy deliciousness stuffed inside a bell pepper- it doesn't get much better than that!
What are your favorite seasonal produce recipes? Feel free to leave a link below!