Everyone seems to be crazy for pumpkin right now, and while I LOVE how much it feels like fall, it's not my favorite veggie in the entire world. I prefer a butternut squash for roasting, and I've actually never had a pumpkin spice latte. Oops.
But I still have a seasonal favorite: apples.
I eat an apple almost every single day because it's such and easy, healthy, portable snack. My mom used to cut up apples for us when we were little (Although she never used a cutting board… Dangerous, mom.) and I still reach for them when I need a snack.
Since it's apple season, I thought I'd share a few of my favorite apple recipes!
I love the heartiness of kale but it requires ingredients that can really stand up to the texture. This apple and walnut salad is the perfect way to pair kale with fall flavors!
Mmm I love granola on top of yogurt or simply by the handful. This one is really healthy, but still sweet and delicious!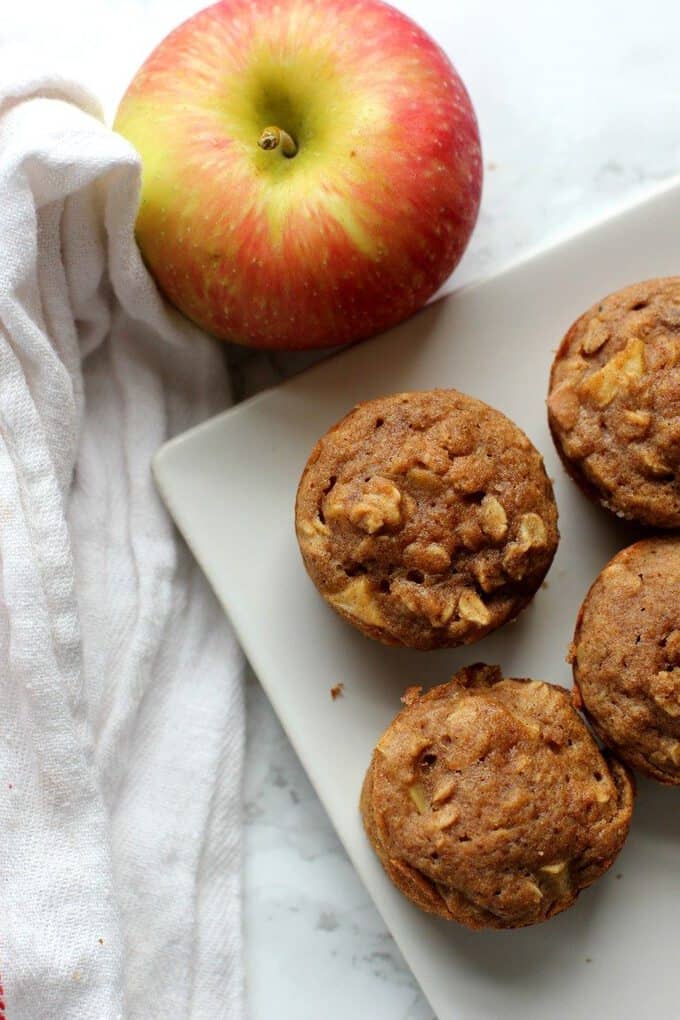 These skinny apple cinnamon muffins are the perfect apple snack for on the go! Loaded with healthy oats and low in sugar, these are a perfect fall treat. 

Not technically an apple recipe, but most days I simply have apples with peanut butter. It's SO tasty but if you're a peanut butter fiend like me, you might want to try this (low calorie) Peanut Butter Dip. It goes perfectly with apples, and you can eat a whole bowl of it!
I actually made this apple, cranberry, & quinoa salad for a cooking club dinner which was apple themed. I was worried it would be a little random, but it turned out to be a fun way to make a sweet quinoa dish, when I normally make it into something savory.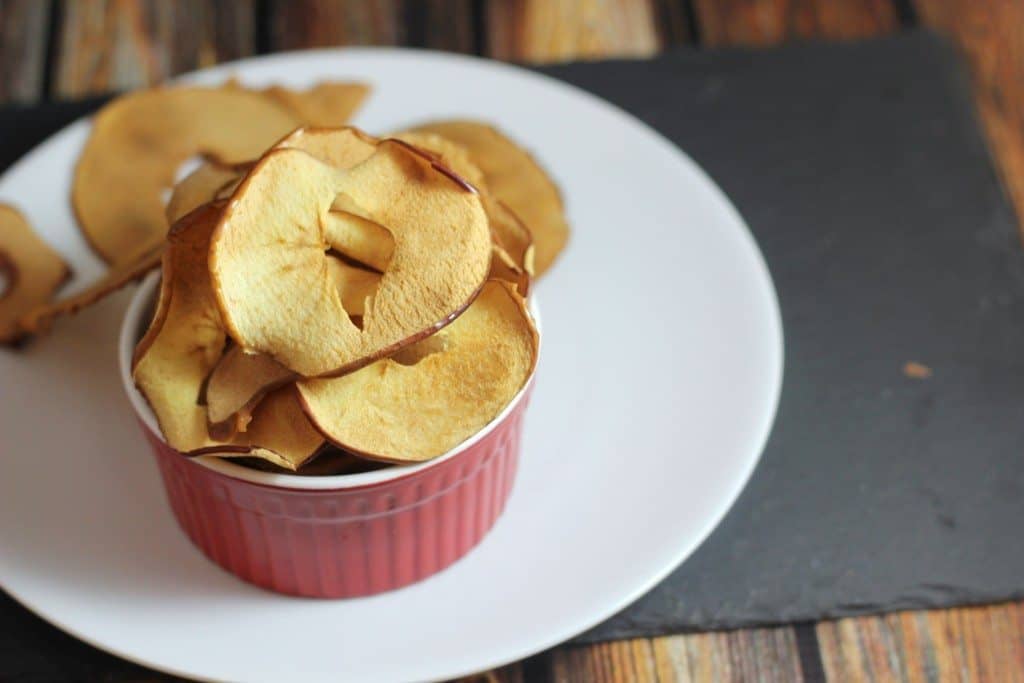 And if you need a really simple snack idea, why not just make these apple chips? All you need is a bag of apples!
What's your favorite apple recipe?