One of the benefits of being a vegetarian, is that grocery bills have the potential to be a lot lower, because meat isn't cheap.
And that's true, sometimes. But I also buy a lot of really… "special" things. (Bee pollen is expensive.) So here are some of my cost saving tips for some of my most common meals.
This is What I Ate Wednesday, on a budget 😉
Breakfast
I mentioned this in another post, but I had no idea so few people did this. Buy frozen spinach for your green smoothies! It's so much cheaper! As for the bananas, don't throw them away when they start turning brown. Just peel them and pop them in the freezer!
Lunch
Obviously, packing leftovers is a great way to save money for lunch. But not everything makes great leftovers. Pastas and stir fry dishes are some of my favorite types of leftovers. (Burritos, salads, egg based things… not so much.) I'll often make a double batch of a stir fry so I can pack some for lunch the next day. This recipe in particular is quite cheap. Frozen vegetables, rice noodles, and a super simple homemade peanut sauce make this a bargain!
Snack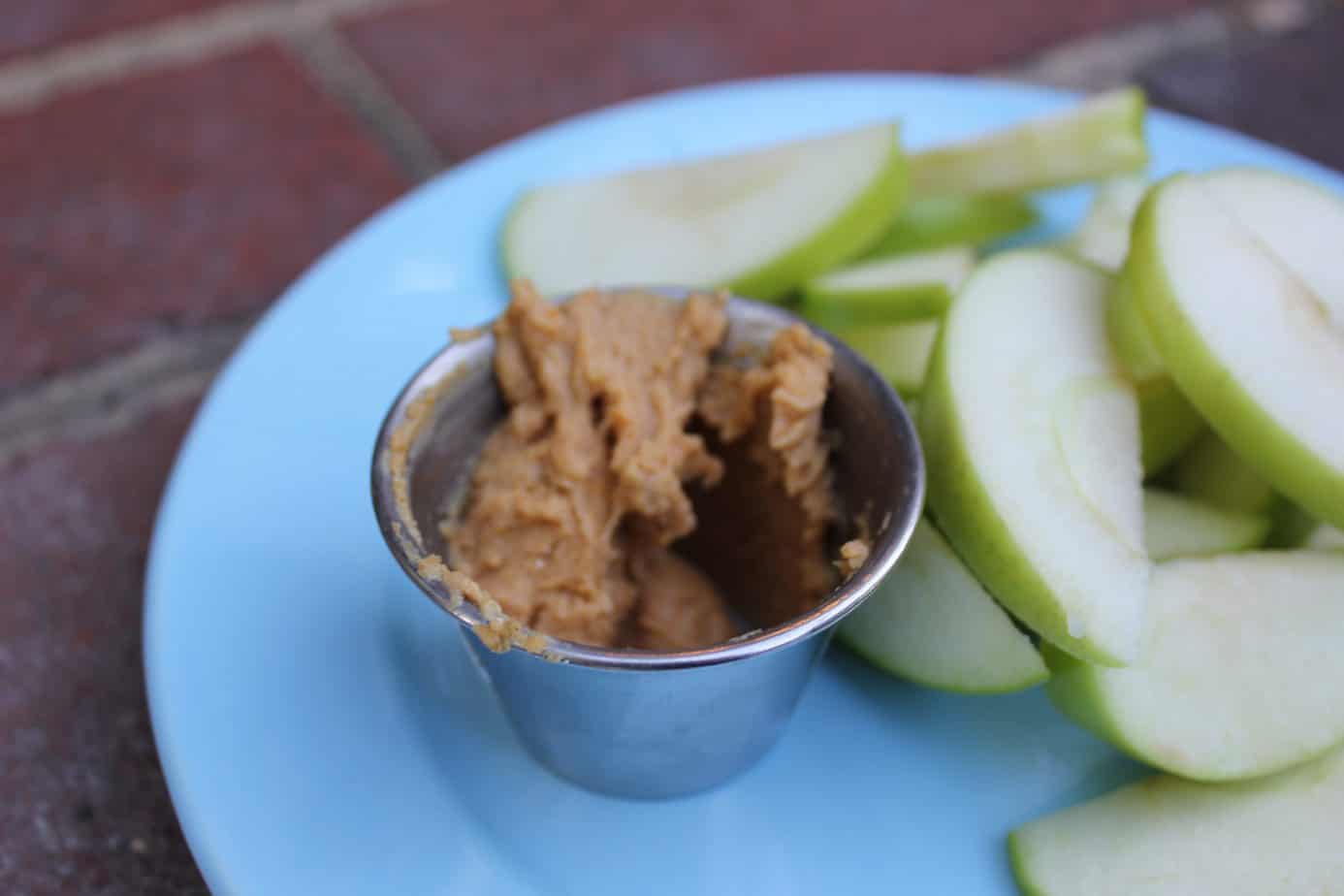 Nut butters are a cheap way to get in some extra protein. I love an apple with some peanut butter. This little snack costs less than a dollar, but fills me up and keeps me going until dinner. Beware of how expensive packaged protein bars can be. They're convenient, but they can take a toll on your grocery budget.
Dinner
Buying in bulk is one of the easiest ways to save money at the grocery store. I've been making this garlickly kale salad dressing every couple of days (yes, it's that good) and nutritional yeast is a fraction of the cost in the bulk bins, versus in a package. This is also true for everything from nuts to grains. You might be surprised at what is available in bulk. I got that bag of lentils for less than $1! Go take a stroll down that aisle next time your at the grocery store!
What are some of your cost saving tricks?