Do you have too much time on your hands? I didn't think so. Life is busy! Sometimes it makes my head spin when I look at my to-do list. But worrying about it won't make it better, you just have to jump in and tackle it! When things get crazy, these are my tricks for staying on top of things! You can save time and still be healthy!
Easy Ways to Save Time and Stay Healthy
1. Multitask!
Ok, let's clarify. Multitasking does NOT equal: texting and driving or talking on the phone on the treadmill. (Why do people do that?!) But there are times when multitasking is awesome. Knock out some reading on the treadmill, or listen to a podcast while you're on a run. It's like doing double duty.
I've had a lot of things to do for the health coaching program I enrolled in, so I've been getting some reading done while on the elliptical. This also works well on the stairclimber. Not so much on the treadmill. Running and reading are a recipe for a headache.
2. Pick an easy recipe for dinner!
I know, takeout sounds so easy… but most of the dinners delivered to your door are not the healthiest options. I know that some recipes are way too complicated for those days when you got home from work late, and are rushing off to the next activity. (It's ok if that activity is Netflix. I'm not judging.) But don't pick up the phone! Check out this whole list of 5 ingredient recipes! No frustrating recipe instructions required.
That Feta pizza can be made in less than 5 minutes. It's faster than take out! And still delicious.
3. Mini workouts
Quick circuit workouts are the answer for those days where you just don't have time to re-do your hair. (I know you've had those moments where you don't want to workout, because you're having a good hair day. I get it.) That's ok! Squeeze in a few toning workouts that will engage your muscles, but won't make you quite as sweaty as an intense cardio session. (Click the image below for a free printable workout!)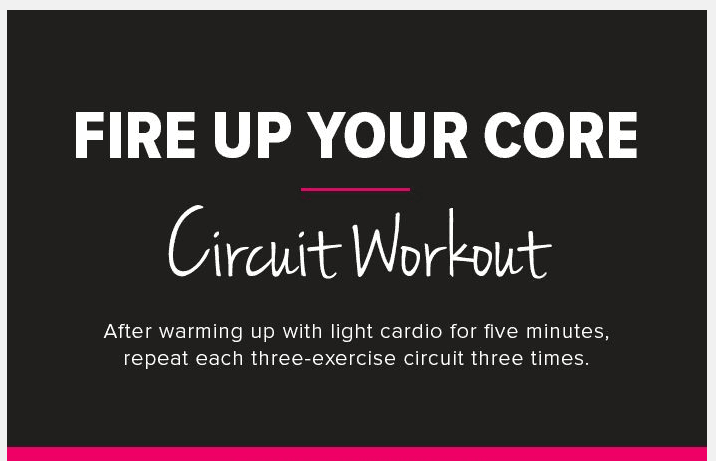 You can do this almost anywhere. And you know you have at least a few minutes in your day for a little workout. A quick workout is the perfect way to clear your head if you're drowning in your e-mail inbox. A little movement will help you focus!
What are your time saving tips for staying healthy?