Woah, that's a long title. But after I shared where I get my protein in Wednesday's post, I thought I'd keep the protein theme going by sharing some of my favorite breakfast ideas. I aim to get at least 20g of protein at breakfast so that I'm not starving by lunch time. These breakfasts are some of my favorites!
You know I love smoothie bowls, especially in the summer when the temperatures are crazy! One of my favorite combinations is 1/2 frozen banana, 1/2 cup frozen mango chunks, 1/2 cup frozen pineapple, almond milk, and 1 scoop of vanilla protein powder. It's so thick and creamy thanks to the fruit and the protein powder give it some serious hunger-fighting powder. My current obsession is About Time Whey Protein. (<– affiliate link) It's so good. Then I obviously have to add a million toppings. I can't resist a little crunch.
If I just want something quick and easy, yogurt bowls are perfect! I typically buy plain 0% or 2% yogurt and add my own fruit. The fruit flavors tend to have a lot of added sugar so I'd rather add my own fruit. A few drops of liquid stevia and a little splash of vanilla gives me all the sweet flavor I need. 1 cup of plain Greek yogurt packs in 20g of protein. The toppings are just an added bonus!
Waffles? Protein? Yes, really. Kodiak Cakes and Flapjacked (<–affiliate links) both make some excellent protein pancake/waffle mix. Kodiak Cakes has a little less protein but a better taste, in my opinion. So depending on what you're going for, you can make your choice. Either way, getting your protein in waffle form is always a good decision. We've been loving these on Saturday mornings!
Skip the boring toast and try something new! Almond butter + peaches = delicious. (Get the recipe for almond butter peach toast here.) A couple of slices of bread and a couple tablespoons of almond butter combine to make a protein packed breakfast that will also give you some healthy fats and carbs to keep you going all morning!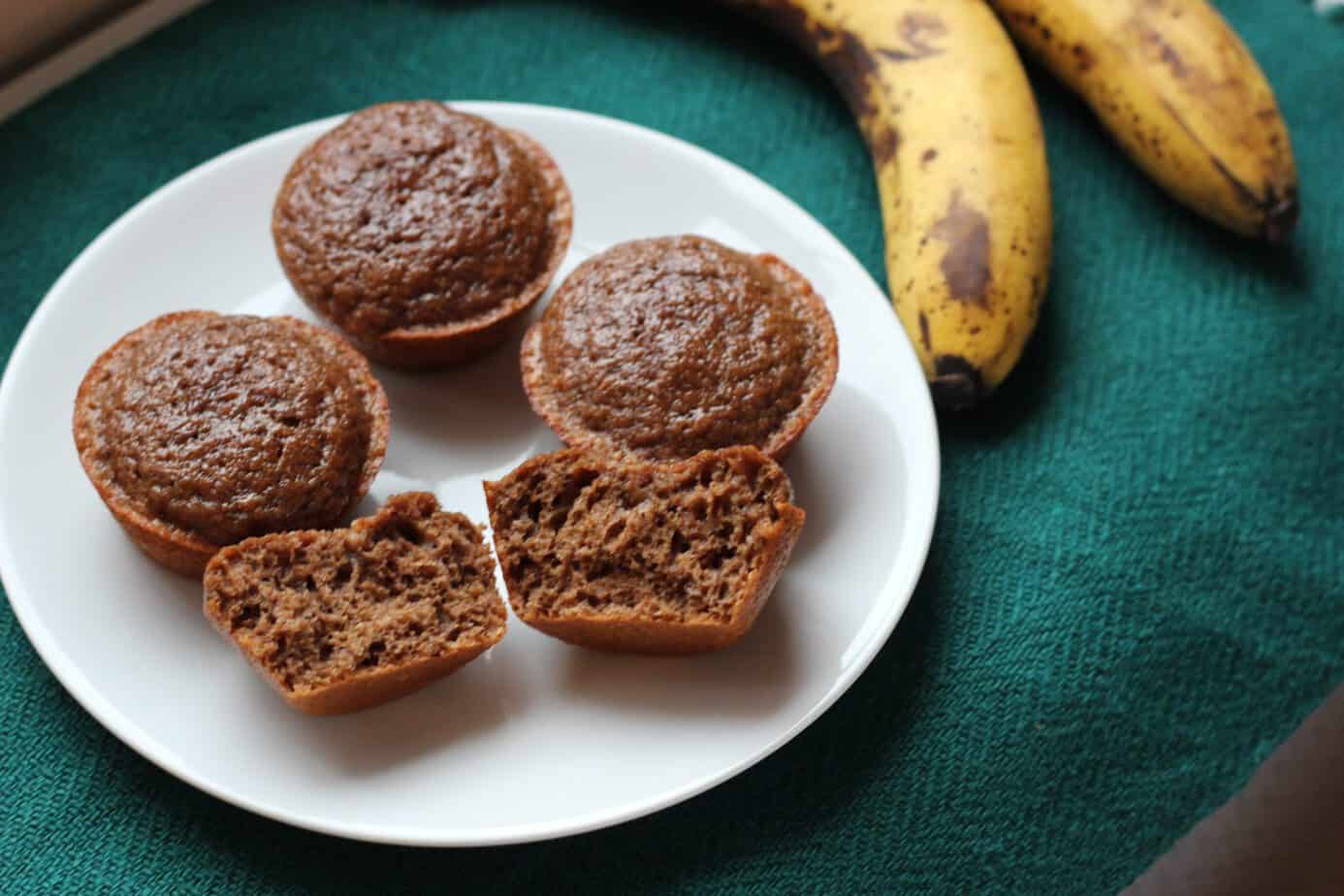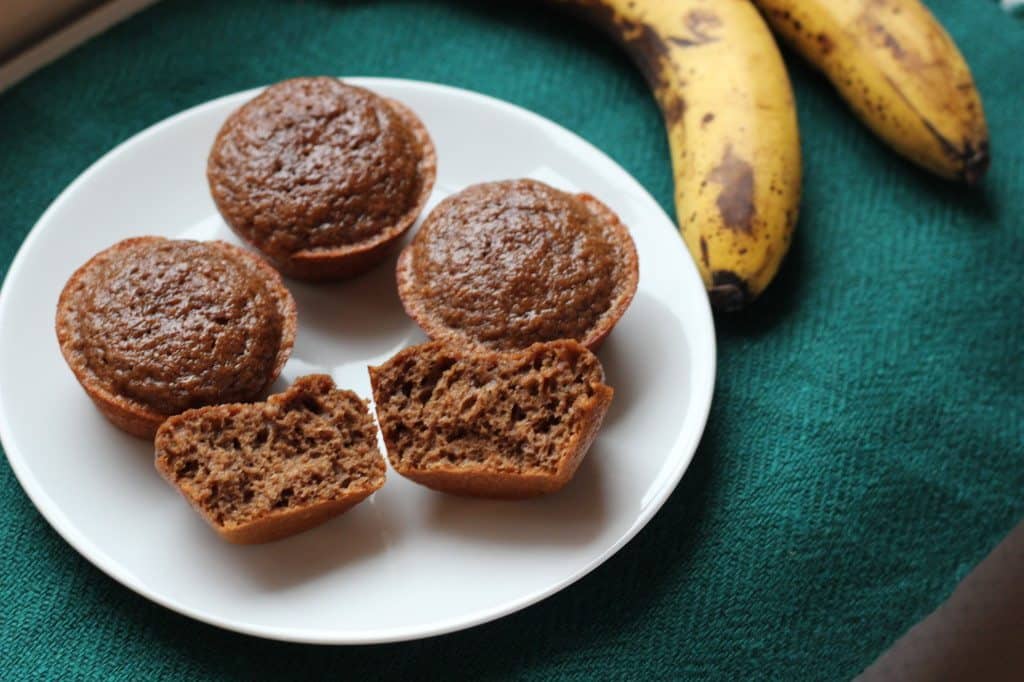 These little banana muffins are only 60 calories each, but if you have a couple of these with a smear of peanut butter on top, you've got a healthy and filling breakfast clocking in at 20g of protein!
Don't forget to pin this list so you can make some of these later!
What's your favorite protein packed breakfast?