In an effort to make up for such a craaaazy post about boxed cupcakes (ha.) I've got a nice vegan, raw, gluten-free recipe to share! It's all about balance, no?
By the way, ya'll are awesome. I loved reading your comments, and I'm glad no one condemned me for making funfetti cupcakes. 😉
So here is a tasty, refreshing summer salad… funfetti not included…
Summer Bean & Corn Salad
4 cups black beans (rinsed and drained)
1 1/2 cups sweet corn
1 red tomato
3 green onions
1  bell pepper (any color)
1 lime
1 avocado
Fresh Cilantro
Cayenne Pepper
Chop up the veggies and start dumping them into a bowl with the beans and corn.  Slice your lime in half… (and while we're at it, forgive my awful knife skills.)
Then all you gotta do is squeeeeeeze the lime juice on top, and add a bunch of chopped cilantro. (It's not an exact science. I chopped up a small handful.) Sprinkle with some cayenne pepper, and toss to get it all combined!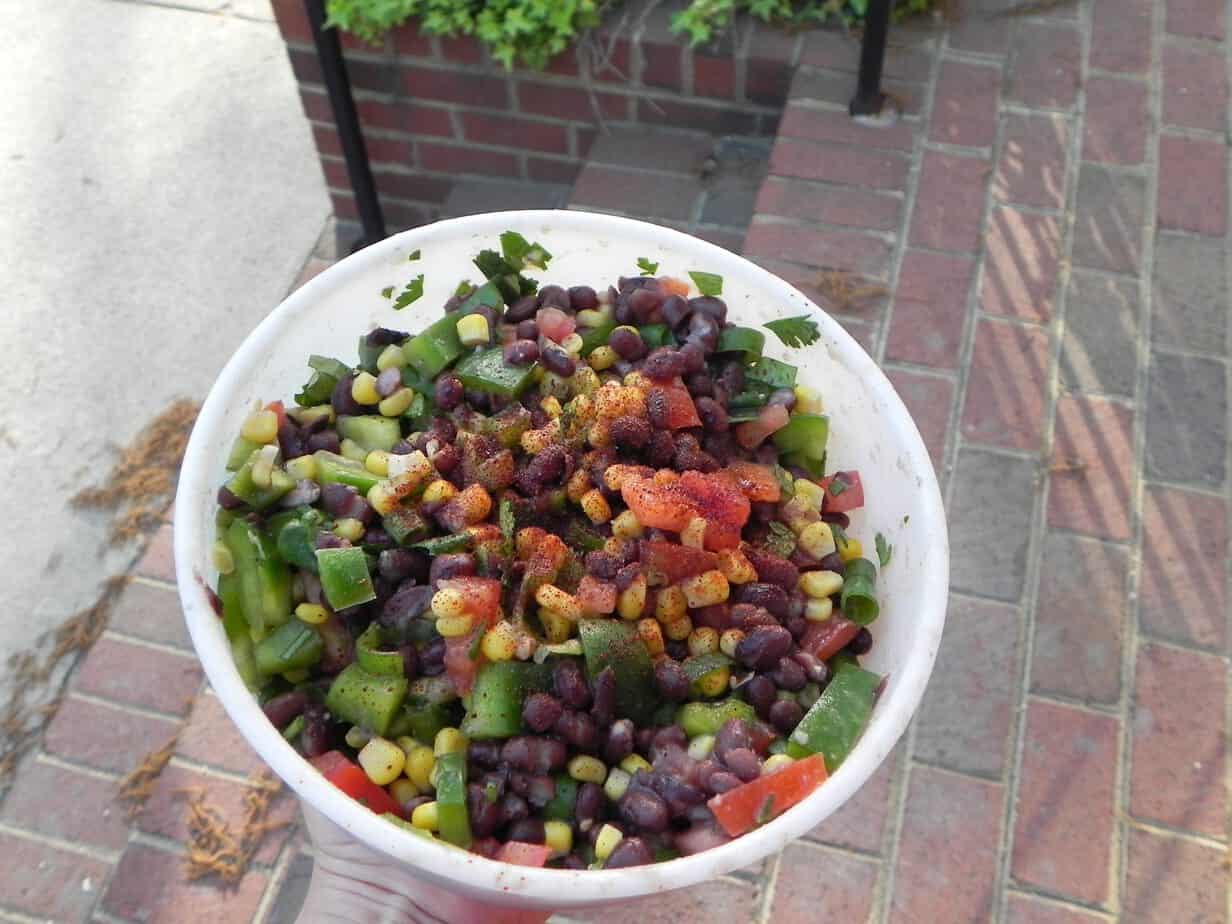 Easy, delicious, healthy, and refreshing. Funfetti sprinkles not included…
(Note: I didn't add the avocado until a little later, so it wouldn't be brown before serving!) You can serve this with chips, tortillas, or with just a fork! It makes a pretty big bowl, so if you're serving it as a dip, I'd say it serves 10-12. If you're using it as a main dish (like me) I'd guess it serves 2-4 hungry people. 🙂
In other news, I've got a cold… again… Last time, I totally lost my voice, so I'm hoping that doesn't happen again! In the mean time, I'm drinking tea like it's my job.
What's your favorite summer salad recipe? Any special ingredients you like to use? I'm LOVING avocado on my salads these days. So creamy and delicious!
<3 Liz