I love chickpeas. As a vegetarian, beans are a pretty significant part of my diet and chickpeas are tied with black beans for being my most favorite (and versatile) legume. I've got a ton of chickpea recipes up here on the blog, but this one is definitely rising to the top of my list.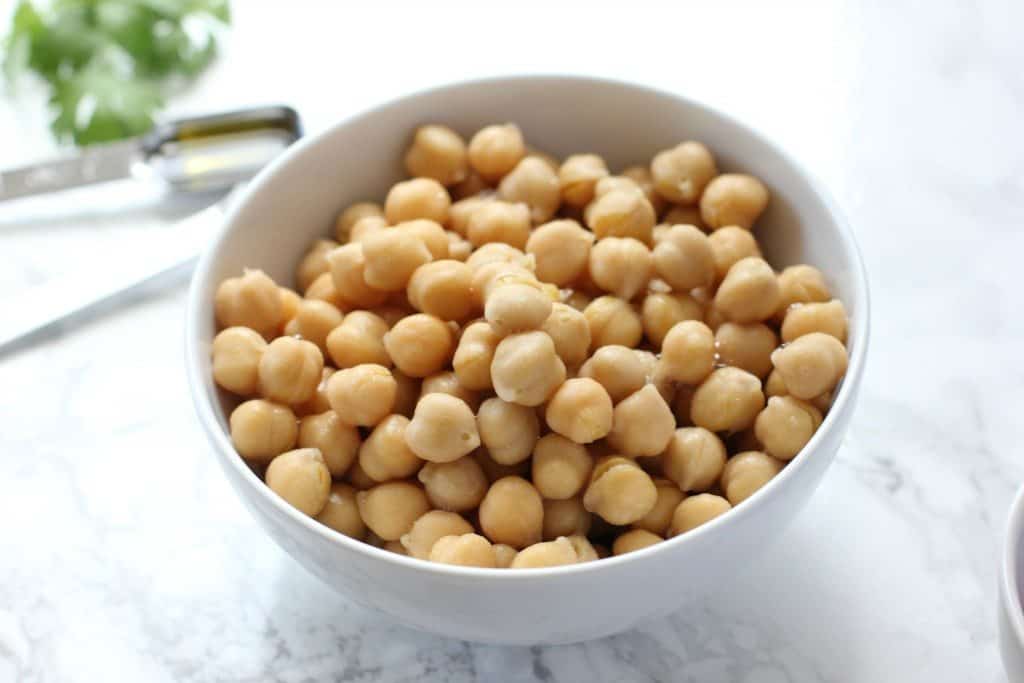 Stuffed in a pita, a top some whole wheat bread, tossed into a salad, or just eaten with a fork, this recipe can pretty much do it all. And you probably have all of the ingredients in your pantry, so give this chickpea salad sandwich a shot!
Chickpea Salad Sandwich
Smashed Chickpea Sandwiches
This easy and versatile recipe is vegan and could easily be made gluten free.
Ingredients
1 can of chickpeas
½ red onion
Juice from ½ lemon
1 tbsp olive oil
1 roma tomato
Handful of fresh parsley (or a bit of dried parsley)
Salt and pepper
2 whole wheat pitas (or 4 slices of whole wheat bread)
Instructions
Rinse and drain the chickpeas and add to a large bowl.
Dice the red onion and add to the chickpeas.
Squeeze in the lemon juice and olive oil. If you're using fresh parsley, roughly chop it and then add it into the bowl. (If you're using dried, you can just toss it right in.)
Dice the roma tomato, and add into the bowl.
Sprinkle with salt and pepper and then stuff into a pita pocket, or add it on top of a slice of whole wheat bread.
If you want to keep things gluten free, just look for gluten free bread or pitas. Alex and I have also eaten this with carrot sticks and flatbread. (Ok, I've also eaten this with a spoon.) Note: I used canned chickpeas, which is why no cooking or soaking was required! 🙂
If you've got some extra chickpeas on hand, here are a couple other recipes you might enjoy:
What's your favorite chickpea recipe?