These black bean brownie bites are vegan & gluten free. Packed with fiber and protein, these brownie bites are a perfectly healthy treat!
As a vegetarian, beans are a regular part of my diet. Garbanzo beans, cannellini beans, navy beans, kidney beans… and of course, black beans. I love that they're packed with protein and fiber and they're just so versatile. Tacos, soup… brownies.
If you haven't gotten on board the bean-brownie trend, I'm here to tell you that you're missing out. I've made a few different versions and these are my favorite. They even got a thumbs up from Alex, before and after he knew what was in them.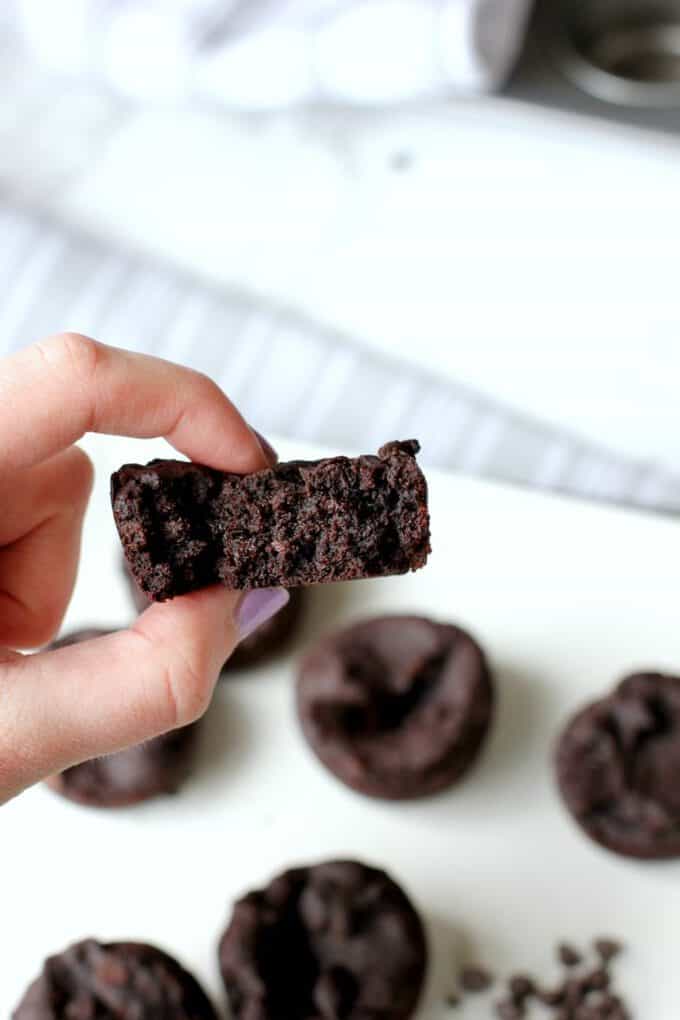 The best part is, you can whip them all up in a food processor so you only have one thing to clean! Also, I'd recommend not using muffin liners because these brownies actually tend to shrink up just a bit, which is how you can tell when they're finished cooking. Don't worry, if your spray your pan with a little non-stick spray, they'll pop right out.
…