Sunshine. Long days. Warm weather. The best produce. I love this time of year! Seasonal Roots sent us a vegetable box last week and I had fun finding new ways to cook up the vegetables that are in season this time of year. (We got a couple of bunches of kale which I used for this spicy kale salad! It's one of my favorites.)
When I was a kid, I thought I hated green beans. To be fair, I was swearing off the canned kind. Could you blame me? They were bitter, mushy, brown-ish beans. But then I had fresh green beans and I realized that they're actually quite delicious!
Anyways, these crispy green bean fries are baked in the oven and they're just a little bit addicting! You've been warned.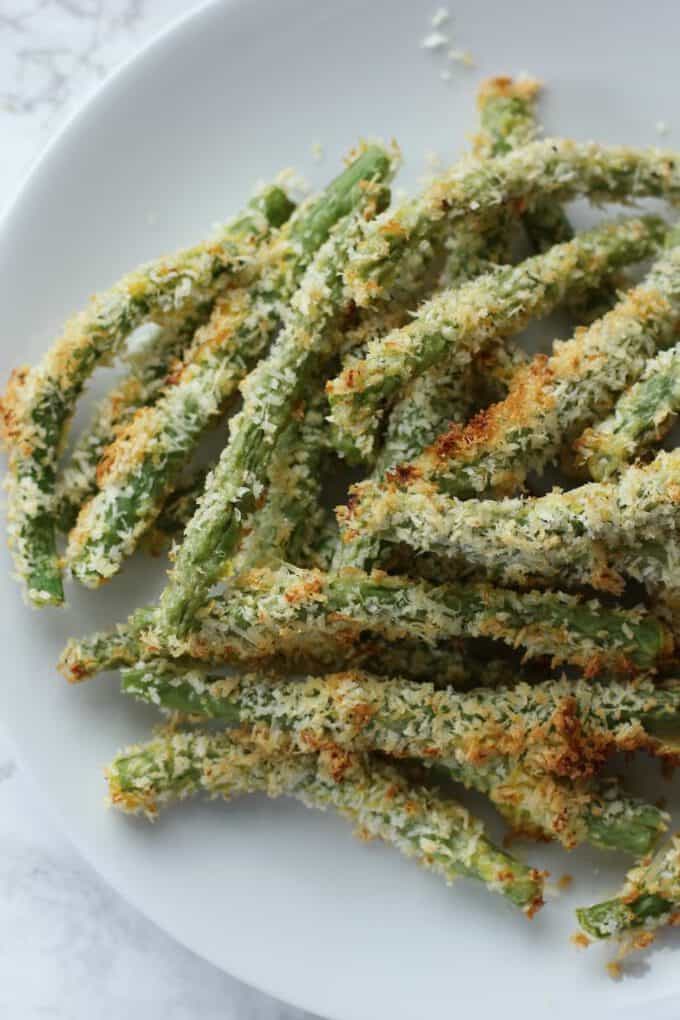 …